With competition and economic uncertainty intensifying, customer loyalty is a key factor in driving the success of an organization. Indeed, more than half of customers will go out of their way to buy their favorite brands. But how do you instill that kind of loyalty?
Customers rate service a close second after price as one of the main factors influencing their loyalty. That's a key finding of the Zendesk Customer Experience Trends Report 2020, which highlights the main customer service trends for 2020. The report surveyed 45,000 companies using Zendesk and underlines the fact that customer loyalty is affected by every element of your customers' experience with your company — from your marketing campaigns to their actual use of your services.
Below you'll find a list of the main findings and discover how you can leverage this customer experience research to enhance your own customer experience strategy:
Takeaway #1: The top priority is CSAT
The Zendesk research found that customer service managers and agents agree on their most important goal — customer satisfaction (CSAT). To enable agents to deliver the services that return high levels of CSAT, they need the right tools for measuring and reporting. However, only slightly more than half of agents surveyed (56%) confirmed that they have adequate tools, and agents at smaller companies were less equipped, with just half of agents at companies employing fewer than 100 people having the proper tools.
Clearly, to improve your positive CSAT results and the customer-loyalty that comes with it, some of the lowest-hanging fruit may be the data collecting and reporting tools you are using. You might also want to consider changing what you call your customer service agents. Almost 20% of agents describe their titles as "customer advocate," which indicates a customer-first attitude among leading companies that exceeds the historic definition of customer service.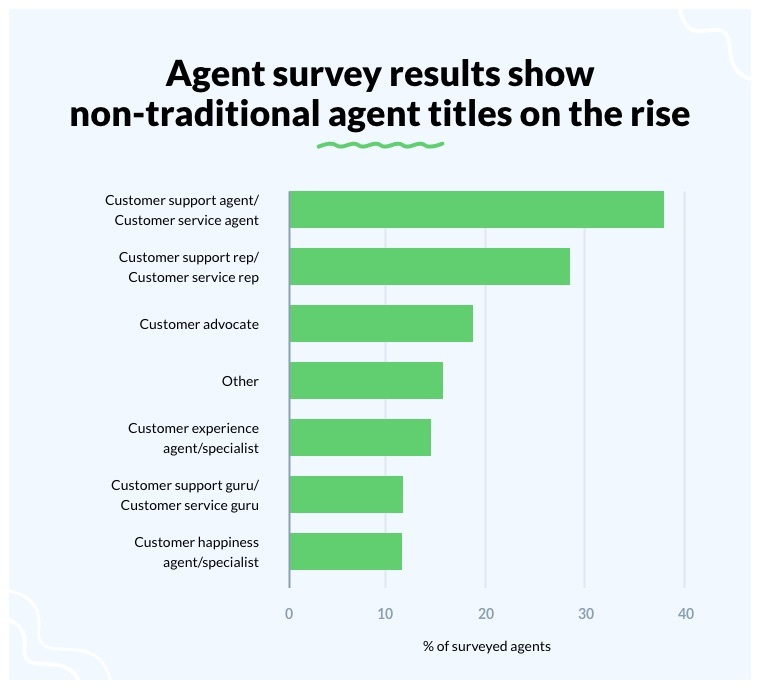 Takeaway #2: The best way to meet customer expectations is to invest in your agents
A vital plank in enhancing your customer experience strategy is ensuring you have skilled agents. Well-trained, experienced agents provide superior service, which leads to higher CSAT scores. 
Zendesk's survey data also reveals that experienced agents are more likely to take the initiative and find answers to customer queries themselves, rather than passing tickets on to another team. Indeed, agents with between one and three years of experience are twice as likely to find the required information in a knowledge base before escalating a ticket. This provides customers a more streamlined and efficient service because issues are resolved promptly.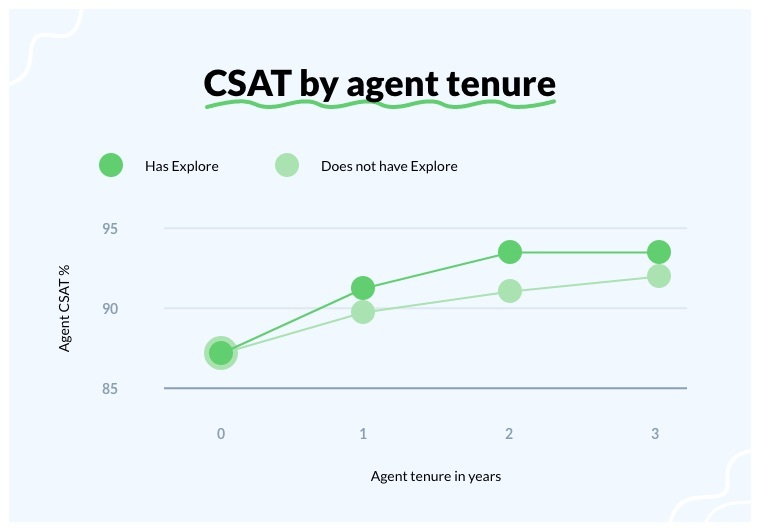 Another finding of the report you should consider for your own customer experience strategy is that customer service agents value a supportive working environment and collaboration. Almost 80% reported that they collaborate with other members of the customer experience team daily or weekly, and 63% revealed that they collaborate with teams outside of their organization daily or weekly.
The research also found that for every year an agent stays on a customer service team, they deliver higher customer satisfaction ratings, and agents at companies that invest in analytics perform even better because they can work more efficiently. 
It is probably not too surprising that agents cited helping customers solve problems as their favorite part of the job, whereas dealing with angry people was rated as the worst part of the job.
Takeaway #3: High performers leverage feedback and analytics
It is virtually impossible to improve if you have nothing to measure yourself against. As well as customer input, data demonstrating how team members are performing is vital for success.
The fundamental process of CSAT should be well known: By analyzing agent outcomes and reviewing customer feedback, organizations can generate key metrics and use them to enhance their performance. However, not everyone has heeded this message. According to the Zendesk research, most companies with fewer than 500 employees fail to collect customer feedback, and small firms are even less likely to measure their performance.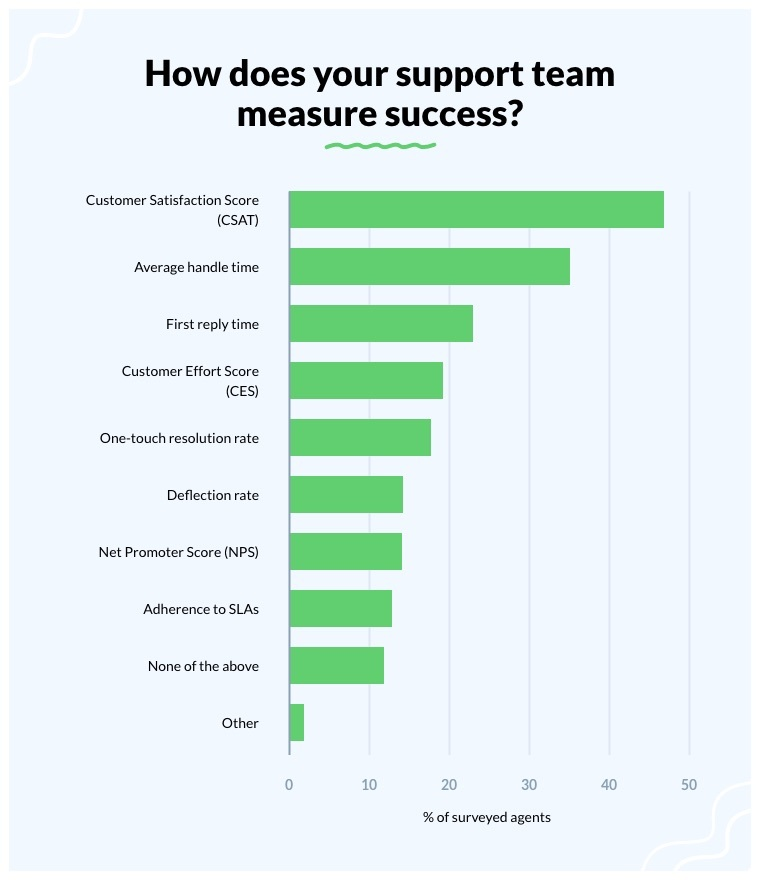 When it comes to agent success, some agents are unsure about how they are rated. One-third of respondents say their record as an agent is measured by CSAT, and another third reports that their team does not use any metrics to measure success. The findings show that smaller teams that deal directly with consumers are less likely to use metrics.
Are you ready to focus on customer loyalty?
The Zendesk Customer Experience Trends report gives some fascinating insights into how customer service teams at a wide range of companies worldwide are working to maintain and improve their customer loyalty.
The key findings highlight the importance of prioritizing the following:
👍👎 CSAT (customer satisfaction)
Simplesat makes this easy though intuitive one-click surveys you can embed in Zendesk or any helpdesk.
👩‍💻👨‍💻 Customer service agents
Simplesat gives you the team member data you need to spot high performers, coach agents who need training, and overall provide transparency to the team.
💬📈 Customer feedback and analytics
Simplesat has the dashboards, reports, and notifications you need to turn customer feedback data into action.