Service businesses depend on customer satisfaction to turn their clients into long-term money factories.
It's a no brainer for every business owner to have a clear sense of what their customers think. Despite this, many business owners (or customer satisfaction teams) don't collect customer satisfaction data, or fail to do it consistently. Whether overconfident that everything is fine or lacking a reliable tool to capture this data, there are major risks in overlooking the opportunity to ask for feedback. After all, your customers have feelings about your business, whether you know them or not.
Happy customers with praise to give can grow your business and pissed customers with mud to sling can sink it. For every happy customer you don't poll you miss a marketing opportunity, and for every angry customer you don't poll you miss a chance to make things right.
Whether you suspect you're doing an amazing job or are worried about hidden dissatisfaction, not collecting customer satisfaction costs you money. The sooner you act, the sooner you can change that.
---
The cost of a lost customer
The biggest risk to a service business that relies on recurring service contracts is lost customers. Lifetime value is incredibly important – if turnover is high, that number drops, and your customer acquisition costs eat up more of your revenue. It's difficult or even impossible to maintain a business if every third customer leaves after a few months.
The cost of a lost customer is more than just monetary. Sure, it can be expensive – the lifetime value of one high-value client can easily reach over $500k – but losing business also has an impact on morale.
Your sales team works hard to close new deals.
Your service team works hard to provide quality service.
You work hard to grow your business and maintain a high level of quality in the industry.
It's a punch to the gut when all that hard work goes down the drain and a client up and leaves without notice. Customer satisfaction surveys not only give you a heads up when a customer starts to grow dissatisfied; it often gives you enough time to resolve problems and retain the client despite those issues.
Combined with losing upwards $500k in revenue from a potential long-term client and the thousands of dollars wasted on acquiring that customer, even one lost account can be devastating.
---
Growth through word of mouth
"It's cheaper to keep an old customer than it is to get a new one."

~ Seth Godin
Most people think of customer feedback only in the preventive sense – the opportunity to get in front of unhappy customers before they cancel a contract. But feedback also helps you grow.
Client retention is incredibly important, but to grow your business, you need to bring in new accounts. Positive feedback acts as something called 'social proof' to bring your acquisition costs way down.
Take MSPs (Managed Service Provides) for example. Most MSPs focus on supporting existing IT systems rather than building groundbreaking solutions. That means there's always the threat of some young gun with the right degree and certifications coming in and undercutting them. But that doesn't happen when an MSP is known for employing the the friendliest and most down-to-earth nerds in town.
By providing the absolute best customer service, seeing to the needs and concerns of your clients, and building relationships that last, you tap into the most valuable resource of all – happy clients willing to recommend you to friends and colleagues.
Word of mouth referrals are the fastest and cheapest way to grow your business. In fact, 77% of consumers are more likely to make a buying decision if they hear about it from friends, family, or colleagues. A recent Implisit study showed that conversion rates for lead-to-deal in B2B companies like MSPs was 3.63% for referrals compared to 1.5% or lower for all other channels.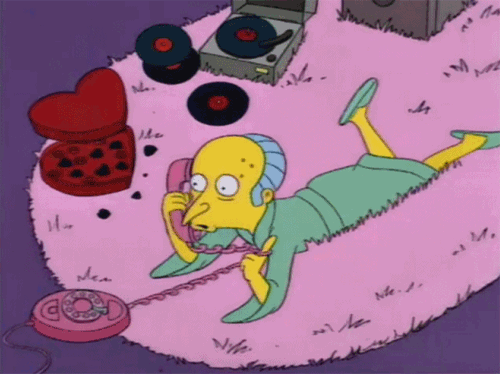 One happy customer can do the work of thousands of marketing dollars. One positive customer satisfaction survey on your website can save your sales team months of building trust and rapport.
Measuring and improving customer service to boost profits
Customer journeys and sales funnels are much more complicated than MSP marketers like to admit. They're full of referrals, cold leads, prospects, and target accounts that have unique needs and expectations.
But one thing they all have in common is their responsiveness to positive feedback about your company.
Your customers can have either a profoundly positive or negative impact on the effectiveness of your sales efforts, making public customer feedback an essential tactic to increasing conversion rates.
Happy Customers renew their service contracts, keeping your company in the black.
Satisfied Customers refer your business to their friends and colleagues when they need a new managed service provider.
Unhappy Customers cancel and result in an immediate loss of revenue. That's revenue you now have to replace, and without the word of mouth that can boost your sales efforts.
Disgruntled Customers say bad things about you to their friends, hurting your pipeline and making it harder to replace the lost revenue.
Happy and unhappy customers both have a double impact on your efforts – which means making an upset customer happy can have a 4x positive result for your business. The best way to make this happen? By collecting customer feedback and responding to potential issues immediately.
---
Accelerate growth with higher retention rates
If you build a positive reputation, keep retention rates high, and attract new business through word of mouth referrals, you'll rapidly accelerate growth.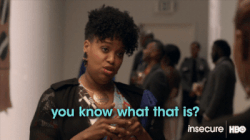 New customers are important if you want to grow a successful business, but you'll only succeed if you hold on to the ones you already have. The long-term value of an MSP customer is so substantial that even a single lost customer can set your sales and marketing efforts back months.
---
Collect customer feedback to rapidly increase growth
So, how important are customer satisfaction surveys?
They're the one resource you can use to instantly take the pulse of a customer – whether they just completed onboarding, submitted a ticket, or are up for renewal.
By checking in with customers at key points, you can get a sense of whether they are promoters who will rave about you to colleagues or, much worse, detractors who will actively seek out ways to discourage others from working with you.
Simplesat was created with service businesses in mind. We understand the need to collect and publish this information as easily as possible.
Learn more about how Simplesat can streamline administration of your customer satisfaction and net promoter score surveys, integrate with your existing ticketing platform and communications tools, and help to maximize the quality of service provided to your valuable customers. Start your free 30-day trial today.