In the service industry, your company is driven by customer satisfaction.
The high paying, recurring contracts upon which your business is built are vital to the current and long-term health of your company. If customers get angry and you're not aware, you lose money…fast.
It's for this reason that every SMB should invest in a strong customer feedback cycle to better understand what their customers think – positive or negative. Without that feedback, you risk not knowing when an issue occurs or missing out on opportunities to leverage happy customers to drive more business through referrals.
In this guide, we'll look at the fundamental types of customer feedback and satisfaction you can collect, why they are so important, and what you can do with those results to build a better, more competitive service business.
---
Why you can't afford to NOT collect customer satisfaction
Customer satisfaction isn't a "nice to have" – it's a must. Without it, your business risks not only missing out on new business but shedding existing business.
Just how bad is this? Consider the value of a single customer in your portfolio. The lifetime value of a single client can be tens of thousands of dollars, and there are hundreds or even thousands of hours invested by your team in managing and supporting their efforts. Not to mention the work it took to capture and sign that customer in the first place.
It feels awful when that customer that everyone has worked so hard for up and leaves.
Customer feedback gives you the heads up to know when there is a problem and to prepare to deal with it.
At the same time, positive feedback is equally valuable. Your business likely isn't significantly different than your competitors'. SMBs have few opportunities to truly stand out from the competition, but customer service is one.
When you provide high levels of customer service, ensuring top tier scores on your surveys, several things happen.
Customers stick around for longer, increasing lifetime value.
They tell other people about your services. Referrals close at a rate of 3.63% compared to just 1.5% for other channels. People trust their colleagues and friends.
You can leverage happy customers to understand what works well and share their stories with others in your marketing materials.
Happy customers are a powerful resource – one you should leverage whenever possible to grow and improve your service offerings.
---
Asking the right question at the right time
Most service companies administer some kind of survey in some format. But one survey sent periodically (or only once) isn't enough. You need a combination of survey types designed to capture sentiment at different stages of the customer lifecycle. People feel different at different times.
A CSAT survey is very simple – it asks a basic question about how you've performed for your customers immediately after an issue is resolved. By embedding it into every solved ticket and at the footer of every email correspondence, you can get a snapshot view of how your team handled a specific problem.
Embed these in your PSA – whether ConnectWise, Autotask, Zendesk or Freshdesk – it's easy and it helps to quickly build a database of feedback scores you can measure over time.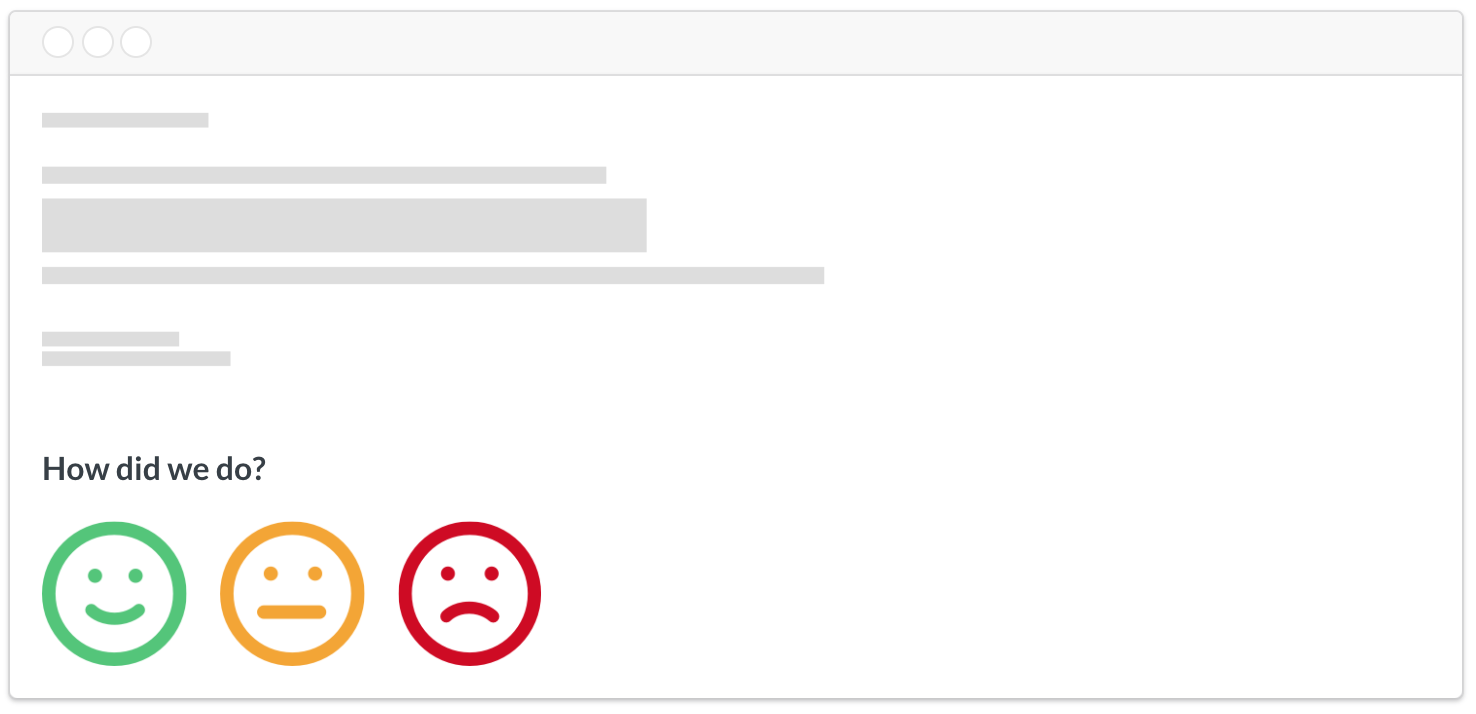 On the other hand, Net Promoter Score® is a higher-level measurement of customer sentiment. Administered quarterly, an NPS survey answers a more interesting question:
"How likely are you to recommend our services to a friend or colleague?"
In effect, you're asking your customers where they fall on a scale of detractor to promoter – and the results can be eye-opening: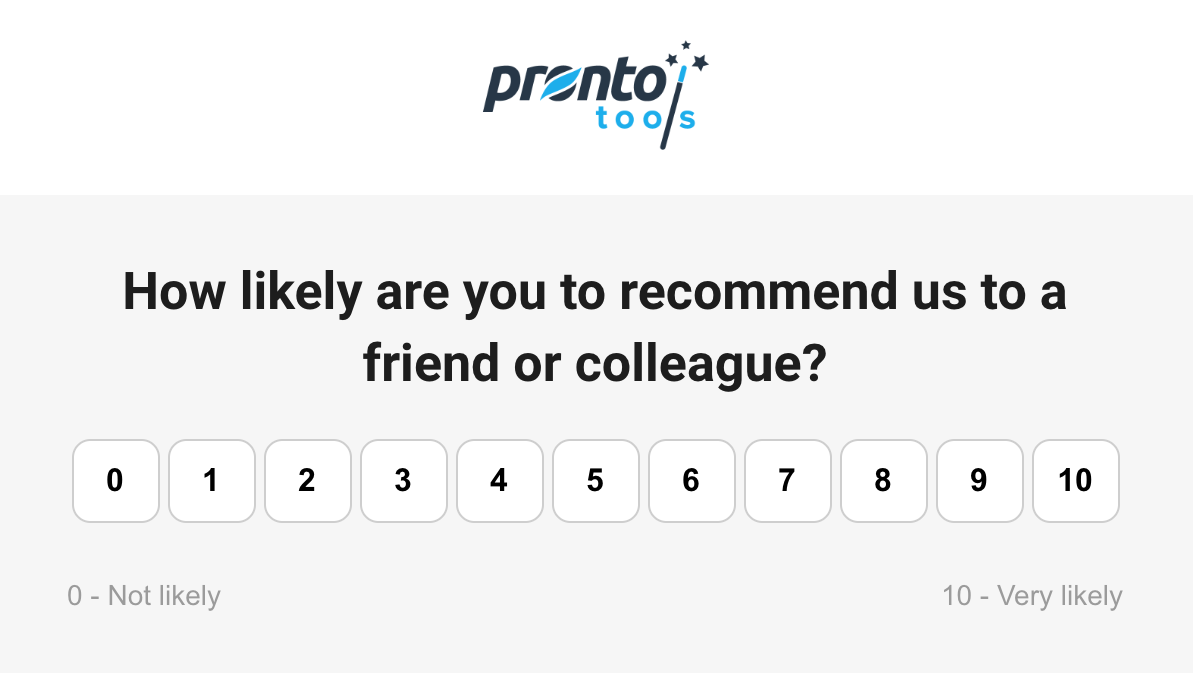 When someone answers the question, they are immediately assigned to one of the three categories. If they answer 0-6, they are a detractor, 7-8 and they are passive or neutral, and 9-10 is a promoter. You then calculate the difference between the percentage of those that are promoters and those that are detractors and you have a score you can use to measure how many more people are willing to go out and evangelize on your behalf versus recommend against your services.
These NPS surveys should go out every quarter to all of your customers to get a high-level snapshot of how they feel. Detractors should be dealt with right away, and those who have dropped in score at all should raise red flags. Additionally, sync your customer list with your PSA so you don't have to manage multiple lists.
---
The importance of automation
This is a lot of work if done manually. Relying on your already very busy team to manually send out surveys after every ticket is closed and to the entire database quarterly is cumbersome and will almost certainly not get done consistently. Automate the process as much as possible with software to ensure it is done without adding excessive responsibilities to everyone's to do lists.
That same automation can help to increase response rates and ensure you are getting value from these surveys. After all, a survey to which no one replies is worthless.
Use one-click surveys where the first question is included in the email and it remains short. Asking someone to take 5 minutes to complete a survey is a surefire way to drive down response rates.
Make the surveys fun and visual – Colorful, bright and engaging will always grab attention better than a boring form filled with radio select fields.
Don't ask too many questions – Your CSAT and NPS surveys can be a single question each and there's immense value in it. For every question you add beyond this, you're likely to drive down response rate.
---
Taking action on feedback
Once you get feedback, what's the next step?
It's easy to ignore it, forget about it, or carefully step around it (if the results are bad), but the point of these surveys is to gather actionable intelligence. So, make sure to act.
After your customers respond, consider the following:
Follow up with comments, especially the negative ones – People are going to leave negative feedback. It's part of running a service business. But, they can represent many things – from a one-time bad experience to a growing sense of dissatisfaction that can lead to a lost customer. Follow Up with every comment to ensure you know when red flags are going up and are ready to handle them.
Setup email and chat notifications – It's possible that only one or two people in your company are responsible for follow ups to feedback, so take the time to set up notification systems. Trello, Google Sheets, your PSA and service desk, or your CRM can all be integrated with Simplesat to ensure you see feedback immediately, wherever you spend the most time.
Celebrate wins with the team – When something good happens, take a moment and celebrate! This might include turning around a previously upset client, receiving kick ass feedback on an important account or an overall improvement to your CSAT or NPS averages. Whatever it is, make sure everyone knows they did an awesome job.
Let's dive a bit deeper into the positive reviews, because there is where you can extract some really significant value from your survey results.
Positive feedback feels good. It makes everyone happy, and as mentioned above, it should be celebrated. But it can also be put to good use. When you know who your promoters are you can put them to work, by:
Publishing comments as testimonials – Simplesat is designed to make your positive feedback immediately available as testimonials on your website. You can promote or demote certain comments; streamline your testimonials and share the good comments you receive with the world.
Soliciting reviews on social media – Send out regular emails to your promoters asking them to leave positive feedback in the form of reviews on Facebook or Google. These can help more people find your business and showcase the good work you are doing to new prospects.
Building strong case studies – When you know who your success stories are, you can reach out to them to create case studies that highlight your ability to execute and provide top tier services.
By leveraging your feedback to maximize the value you gain from it, you can drive faster, smarter growth for your business.
---
Improving service through incremental change
Take the time to continuously review feedback comments with your service team. Whether good or bad, they need to know what works and what doesn't in their routines. While doing this, work on one or two things at a time. For example, you might want to improve response rates or boost reliability in your services.
Using the RATER service framework, you can target and improve on the 5 core areas of customer service, using you customer service feedback as guidance.
---
Simplesat makes it easy
One of the many reasons small businesses have struggled to make recurring, reliable customer service surveys a reality is that the software tools just aren't there for it. Designed for other industries and frequently difficult to use, these other tools just don't get the job done.
Simplesat was designed for service companies and does everything you need to meet the requirements outlined above. You don't need to piece together other solutions from different vendors to make it work.