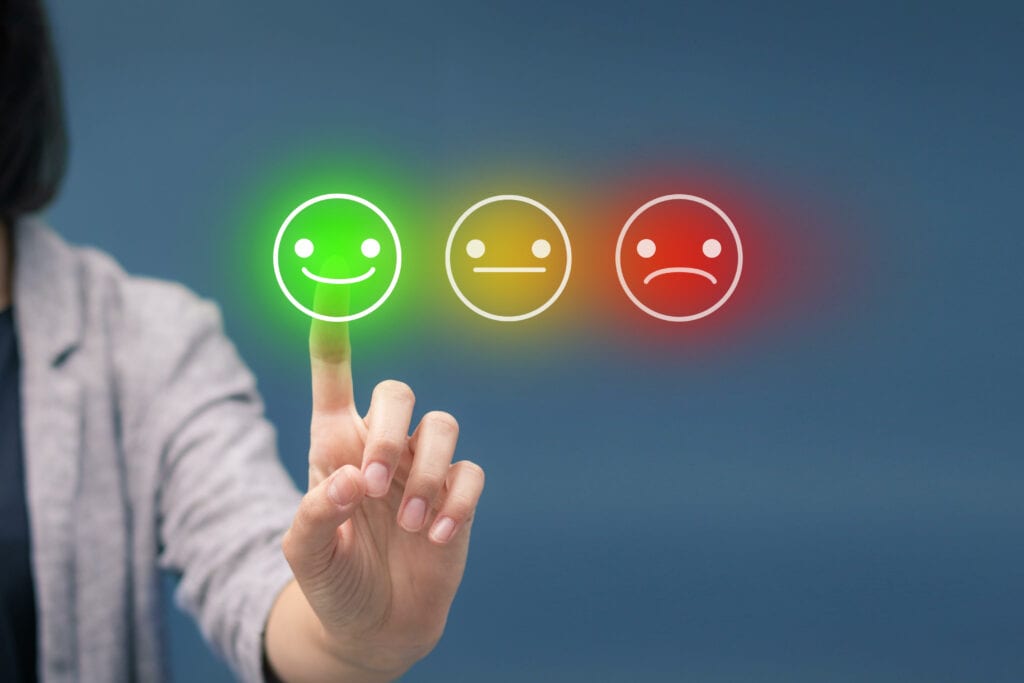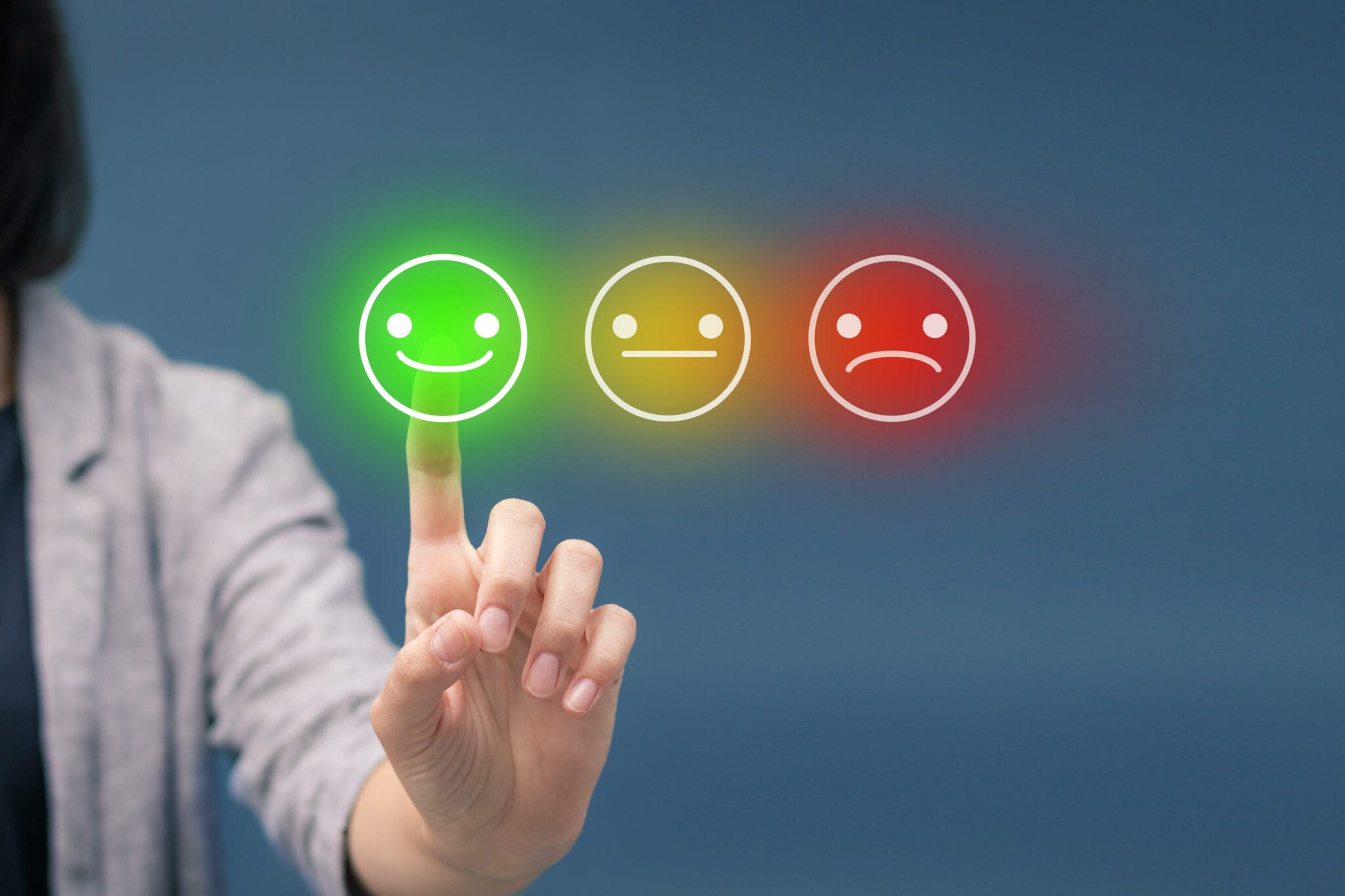 Higher customer satisfaction drives business success. If you create a happy culture which is more fun to work in emotions step in, and you end up going the extra mile to deliver the wow factor – Derek Brown, Founder of Pronto Marketing
In the business world delivering effective customer service is one of the biggest challenges companies face. How your customers perceive you as you respond to their frustrations, not only affects your profits, it also affects your brand image and online persona, as we move into a more digital world.
Future customers buy into real time customer reviews and feedback on products and services. If your business develops an online reputation for slow or no responses, inconsistency or a lack of the human touch or care, it can mean you lose future business. Humans are a curious bunch. Whilst loyalty could be nearly guaranteed for established brands in previous times, with the advance of technology and customers increased desire to leave online reviews, this has all contributed to why having solid customer service and feedback solutions is more crucial than ever to your business.
Simplesat provides an innovative approach to customer satisfaction. Providing a more simplified feedback response system, that enables companies to better understand their customers. Through this level of understanding, they can better serve their customers and develop reputation for great service delivery. Even better Simplesat's system, integrates with some of the very best help desks, such as Zendesk, Autotask and Connectwise, helping to drive results and delver feedback that matters and shows you care about your customers.
Here at Simplesat, we drive our business through applying the concept of simplicity. By keeping our system simple, useful and fun we have created a company culture that actively drives good customer service everyday. While many businesses implement policies and processes that react to customer service situations, we've built 'service' into our core structure. Creating accountability from within and a culture that is both customer focused and places importance on getting things right – even when it doesn't always go as planned. By better understanding our customers, we are in a better position to understand and react to their needs.
Is the Customer King?
Traditionally it is believed that in the customer service world, the customer is 'always right' or that the customer is king. At Simplesat, whilst we appreciate that the customer is important, we also understand, that our software may not be for everyone. Through simplifying our system and keeping true to our values, we encourage open transparent communication with both our employees and clients on every aspect of our business. This simplicity in our system enables us to be better positioned, to understand not only how customers feel, but how they are performing. Both of these things create an environment, that drives growth and results.
It's a no brainer what happens when customers feel valued it creates;
Active increases in renewals and market growth
Better customer relationships which increases the chance of upselling or increased growth through positive word of mouth referrals
Reduced churn rates. Customers can leave at any time but when they build a positive relationship, research shows they stay for longer!
Customer success is one of the most popular emerging growth opportunities for any company that works with customers. Through utilizing customer satisfaction software, companies can address head on, some of the common frustrations within customer service, allowing them to take a proactive data-led approach, to helping their customers – driving customer satisfaction and continued use of your product, and leaving positive feedback that encourages new growth opportunities. So what are common frustrations and how does Simplesat work to address them,
Common Frustrations and Resolutions
In order to boost customer happiness and retention you need to understand where to improve. It is this honest approach to focusing on in house improvements that drives service levels. Common frustrations you may see by customers within your business maybe;
Slow response times
Lack of the Personal Touch
Complicated Systems
Too Expensive
How to Overcome Common Frustrations

🟢 Be responsive
In the age of technology, customers expect fast solutions. In customer service, delays not only cause frustration, they cost time and money. By being responsive to customers needs, you show that you value them. This drives both satisfaction and creates trust. Even in the age of technology, people still trust in the human connection. Here at Simplesat we have employed both an online fast response system and for those who want the human touch, our human customer support team are here to here 24/7, 365 days a year. Click here at Simplesat help center for details on our help center.
🟢 Provide a Personal Touch
Never underestimate the power of the personal touch. Even if you automate your processes, it is still possible to provide the personal touch via a customer support system. Customer success aligns closely with customer support. Customer Success is about a business being proactive, while customer support is about being reactive. Customer success works to proactively eliminate customer problems, before they rise to the level of a customer support touchpoint. By asking the right questions, you are able to identify where real issues are. By understanding this, it is possible to emphasize and build great relationships with customers, through a deeper understanding.
🟢 Keep Things Simple
You have probably experienced the drag of being tied into contracts that cost you unnecessary stress (and money). Being bound to expensive contract, creates frustrations and stress that adds to creating a less than positive business culture. At Simplesat, we keep it simple – no contracts, no tie in. At any point you want to leave you can – with no penalty. We only ask that you complete a form which alerts us to your leaving and that's it – we will be sad to see you go, but we are not for everyone.
🟢Be Affordable
Flat pricing is popular because it's one of the easiest ways to price SaaS services. It breaks down to a single price for a tier of service. It's easy for both companies and customers to understand and make it easier for teams to predict churn rates and revenue growths. It may also help reduce customer decision time. Want to upgrade to more features? Simply switch to a higher tiered plan.
🟢 Provide a Seamless Experience
Data integration offers information that lets your business implement new innovative services. But this sometimes brings challenges, which can often be resolved once setting reconfigurations are reconfigured. By integrating with multiple systems, you are able to better serve businesses that require multiple platforms day to day. Find our more about Simplesat integrates with by clicking here; Integration Tools, and see how integration can make your business simpler and more efficient.
To summarize, in the age of the consumer being more tech savvy and aware of how their feedback can affect business reputation, it is more important that event, to get customer service and satisfaction right. Through overcoming common frustrations and implementing customer satisfaction processes that drive results, you are creating the environment for your business and customers to thrive.