We've got some fantastic updates for you, and we can't wait to share them. Let's dive into what's new.
In addition to CSAT, NPS, and CES, Simplesat now supports the 5-Star metric as the primary question type in your surveys.
Here's how it's different from CSAT:
Fixed 5-choice rating scale
Star icons on web surveys behave more like a slider (filling in with color as you hover or click)
Default rating calculation is the mean average (CSAT is % of positive ratings)
Plus, you can still use custom rating icons! Just send us a message with your images, and we'll add them to your account.
☑️ Multi-select question type
We've heard you loud and clear! Multi-select questions are now available, allowing your customers to select multiple choices for a question. They can simply click to toggle their choices and then hit submit to move on to the next question. This feature is also available for follow-up questions.
⏳ Expiration settings for surveys
Keep your data locked down with our new expiration settings. You can now configure responses to be "locked" after a set number of hours, ensuring that old data stays preserved. Comparing quarters has never been easier!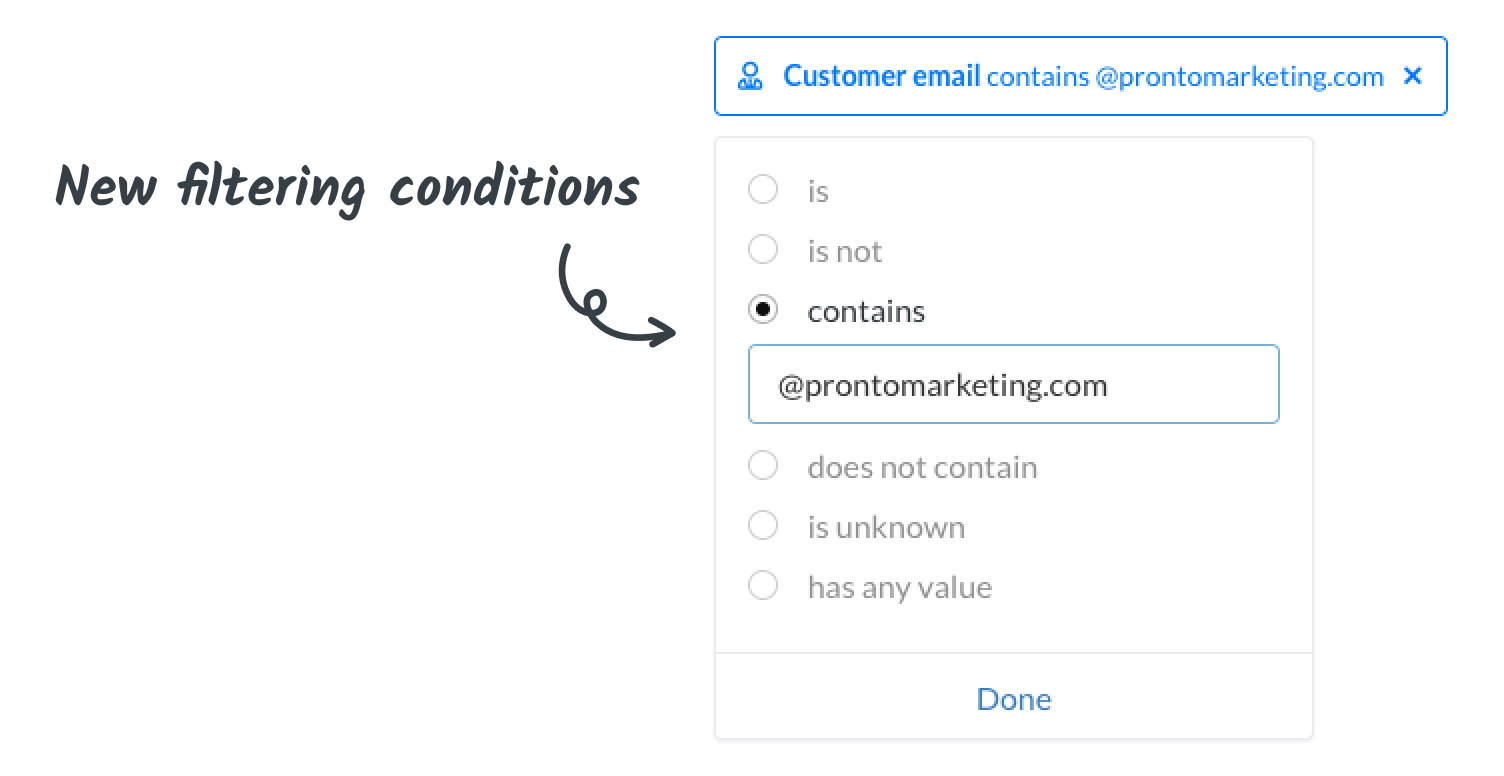 Filters just got an upgrade! You can now access more conditions to help you view the exact data you're looking for. New conditions include: is not, contains, does not contain, is unknown, and has any value. Use these conditions in Dashboards, Feedback, and Reports.
⚡️ Good news for Zapier users

The Simplesat trigger now includes additional answer data! Make sure the Simplesat connector is at least on version 1.5.0.
🎉 That's it for this release!
As always, we'd love to hear your thoughts and questions about these new features. Don't forget to check out our public roadmap to see what's coming up next and vote for the features you want to see.
Happy surveying!