From 5-person shops to Fortune 500 companies, service teams of all sizes trust Simplesat to collect and measure customer feedback.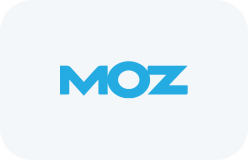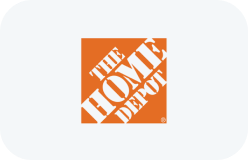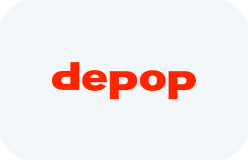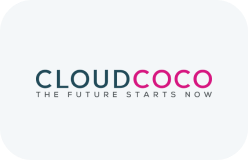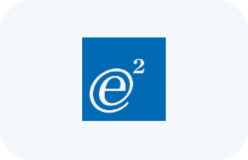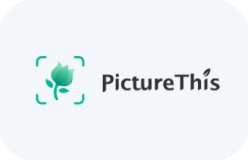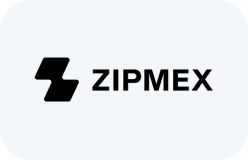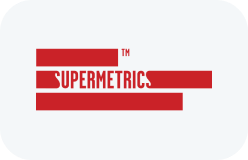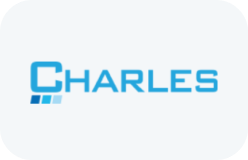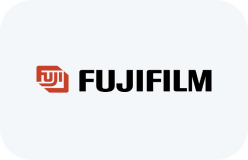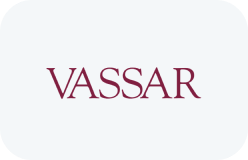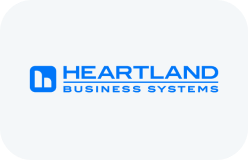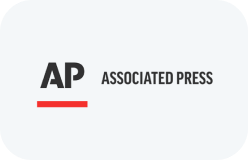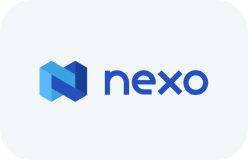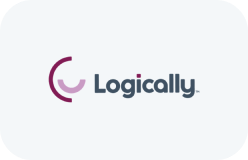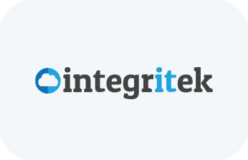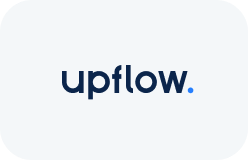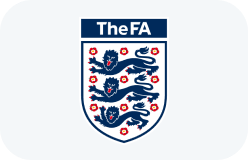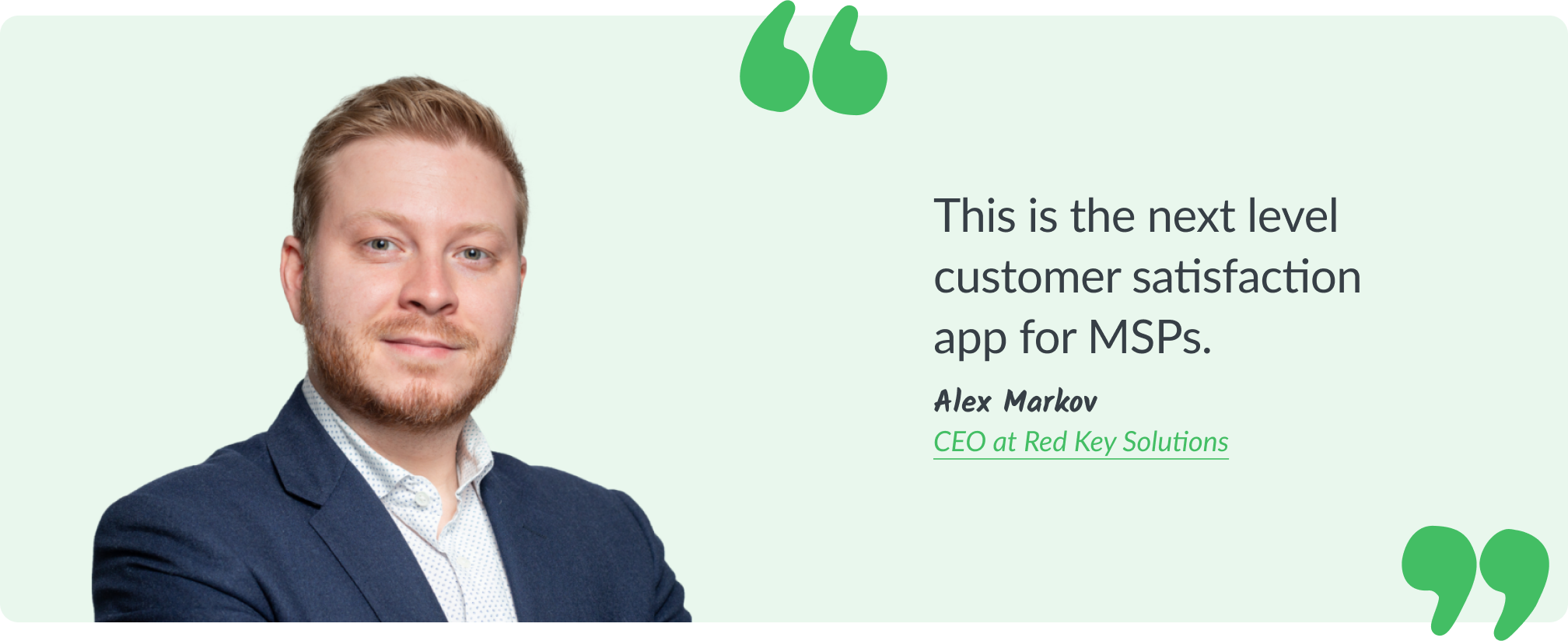 "Simplesat offers a visually appealing and professional way for us to collect customer satisfaction and promoter scores from our clients
that they actually respond to
because it's so simple."
"Clean interface. Fantastic support. All-inclusive pricing model. The platform works well and their new features make sense."
"Recently switched to Simplesat for our client feedback
. Survey's are very configurable, branding looks sharp, easy to setup and for clients, and reviews are able to be integrated back to CW Manage so that feedback gets attached back to tickets/projects/orders etc. Their beta Teams integration also is awesome, getting feedback near live and being able to celebrate our teams successes."
Werner Baron
Smart Dolphins IT Solutions
"Simplesat is incredibly user-friendly and the best addon we're using!
Our Response Rate jumped to 44% and we're able to create personalised surveys.
The team is extremely professional and will always go above and beyond our expectations, and the newsletter received are useful and provides a great insights to their roadmap and recently released features."

Samantha Semuhin
Taskworld
"Our survey results have increased dramatically since using Simplesat - great product and integrates into ConnectWise manage which is very helpful."
Bill Pritchard
Klik Solutions
"Simplestat is one of the easiest Connectwise integrations we have ever done.
Cory and the team at Simplesat are awesome. They even looked at what we were doing and provided some great suggestions how to make it even better. They have to be the best CW partner we have ever dealt with. Truly there to help."
Maurice Israel
Network Computer Pros
"We needed a new CSAT tool to track our technicians and customers' experiences. We tie their reviews as part of their bonus package so it's important to have trends and history easily available.
If you are looking for CSAT and in the MSP space, you must at least try this one. It has everything you should need and integration is perfect."
"
Easy to use and integrate into our services
which helps with getting a higher click through percentage"
"It gives us the opportunity to get QUICK, honest feedback from our users.
We have the ability to schedule to whom, when and what trigger responses they go out to. The ease of setting it up useful and the recorded info we get allows us to focus not only on areas of improvements, but do what we did right the first time, better the next go round."
"Simplesat is quite simply the most important Zendesk addon we have in our stable. The surveys make feedback easy and fun for the user. The visibility to the rest of our company gives us not only a benchmark for satisfaction, but the opportunity to improve where we have failed.
Implementing CSAT and user feedback on the website was incredibly easy with a customizable embed code that Simplesat provides, just cut and paste and you've got reviews up for sales leads and website visitors to see.
Their support is ultra responsive. Everything is so straightforward I hardly needed it, but they were there to clarify any time I needed reassurance. The price is incredibly reasonable for such a smart and robust product. If I could give them 6 stars, I would."
"I can't say enough great things about Simplesat.
The product doesn't just work but it delivers true results. It allows full control and customization of exactly what we want to be asking our customers.
The service is great and I have always been able to contribute feedback which is received well and the men behind the company really care about feedback and making sure this product is the best it can be. I have no complaints and will continue enjoy seeing this service as well as the company grow. Thanks for everything guys."
"It's simple for both our clients and us. Because of this, the clients are more likely to respond, and we can more easily use the feedback to improve our services.
I would not hesitate to recommend Simplesat if you are a user of Autotask/Datto PSA."
"It is easy to use and is able to accomplish all that we need."
"It's all in the name. It's simple, yet extremely flexible.
We switched from SmileBack about a year ago and haven't looked back.
Not only were they able to import all our ratings from SmileBack, they support custom fields in ConnectWise to allow for advanced workflows and integrations with 3rd party applications via Zapier. Amazing, responsive support team, fantastic leadership and direction. If you are not ready to pick Simplesat, keep an eye on them, you don't wan to miss out!"
Kris Garbet
Scout Technology Guides
"We used to use the built in Autotask tool for surveys but returns were low.
We're seeing a much higher return with Simplesat
. Really like the ability to publish comments from clients on our website keeping it fresh, genuine and informative for prospects."
"We love it. It's really easy to use, support is fantastic, and they listen to the desires of their clients. We asked for some customization to the tool to write back to Connectwise and they built it out pretty quickly.
Made our reporting much easier
. Support is extremely quick to respond via chat and always helpful."
"By integrating into Autotask with clean, simple to click icons for satisfaction scores, Simplesat lives up to its name.
Compared with our previous feedback survey, Simplesat took our feedback % from less than 1% to over 40%
. That's monumental and gives us a MUCH better pulse on our customers.
Getting more frequent customer feedback and giving us meaningful leading indicators to know how our support team is doing. We can respond immediately to dissatisfied customers and track satisfaction metrics against other KPI (such as utilization, # of tickets, etc.) to learn how and whether different workloads impact customer satisfaction."
Josh P.
Roundtable Technologies
"Great product which customers actually respond to. It's easy to use for them and easy to use for us!"
Sam Suglio
DMA Tech Solutions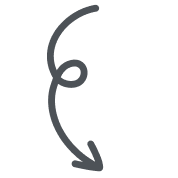 "Simple and easy to use.
Not a huge learning curve.
"
"We made the switch to Simplesat nearly a year ago now and have not regretted it. Their support is phenomenal and they are constantly adding features and enhanced functionality to the product. If you're looking for a solid CSAT tool, look no further."
Devin Peterson
Datapath, Inc.
"Really easy and simple to setup and use, providing invaluable info. Highly recommended!"
"Simplesat is an innovative feedback solution that makes getting customer feedback straightforward. I would highly recommend giving them a shot to see if they are a good fit for your business needs."
Jake Mazzola
Blue Harbor Technology
"We started using Simplesat about a month ago and
could not be happier with the results
. It is easy to use and we are getting much greater visibility into how our clients feel. We would definitely recommend this product!"
Chris Pool
First Column IT
"Excellent service and support. Cory and his team have provided an
easy way for us to manage customer pulse on every closed ticket
."
Morrelle McCrary
RAM-Tech PC Solutions
"Cory and the team really provide excellent customer service whenever we have had the occasional issue. Furthermore, they have listened to our needs and acted upon them in a good time frame. an example is when I needed reports on Csat results. Cory added this to their new features roadmap then sent me the reports manually every week. The feature was added about a month later.

Now that's what I call service."
Fabio Patriarca
Saxons IT Pty Ltd
"We wanted to implement a CSAT survey at the bottom of our support emails and track those responses in Zendesk.
I liked that I was able to sign up and start using within minutes. I had some more complex integrations I wanted to do and the support made that happen- no sweat!"
"We've been using Simplesat for better than nine months now and our experience with them has been exceptional. Their support is amazing, they listen to our concerns and requests, and they are always willing to assist.
Simple pricing and a focused product make Simplesat a breath of fresh air for MSP's
. I can only hope to see more startups using their business model."
"We would recommend Simplesat!
We get more responses with this survey product than we ever did with our previous one
. It is easy to set up and easy for clients to use--and an indispensable tool to understand how our technicians are performing. Thanks Simplesat!!"
Patty Johnson
Adept Solutions

"We have been using Simplesat for quite a few months and can't count how many potential clients have referenced the reviews on our website. We built our business on fast service, professionalism, and high quality. Simplesat has validated what we already knew and made it apparent to any potential client visiting our website."
Brian Largent
The ArcLight Group, LLC
"SimpleSat is very user friendly
and you can customize it to match your business. It is easy to integrate with your website as well."
"Cory and the team have never let us down. They love idea for new features and have always gone above and beyond to help me with integration or support questions. The Simplesat software is the best!
We use both the CSAT and NPS surveys and we're getting excellent response from our customers. We show our employees the customer reviews on a dashboard in the office as well as in Slack. We also use the widget on our website to show our customer reviews to prospects."
"Very cool product, straightforward, competitively priced, tons of value. Highly recommended for getting immediate feedback on how your customer service team is doing."
Steve Barclay
Office Sense
"I can honestly say it's been a pleasure using this App.
The rate of development of new useful features is great
and the support excellent. Easy to use, too!"
"It's an excellent survey tool, we are getting customer feedback on email which helps us to resolve customer issues spontaneously via email."
"Have been
able to identify our strong points and areas for improvement.
"
"
What a breath of fresh air
, Cory and his team have the beginnings of a fantastic product, they respond quickly with sensible and helpful responses. The price is very competitive, fixed cost, not per engineer which is refreshing. They welcome feedback and ideas and I feel confident we will be using them in the long run."
Keith
IMEX Technical Services
"We have been using Simplesat since it was in beta. Love the product. The pricing is simple, and affordable and
the surveys animations are fun and engage customers
."
Spencer Pous
SJP Network Solutions IT Support
"Great to see what your customers really think,
great integration with ConnectWise
and great support from Cory and his team."
"Implementation was easy and the support that we got was excellent. Truly feel that they care about their product and making sure it works for their clients. Highly recommend this app."
James McIntosh
TLC Solutions
"This product is awesome.
Our response rate has skyrocketed
. Easy to implement, easy to use, easy to understand.....easy. Get it."
Nathan Rizzo
Rx Technology
"The Simplesat team is awesome.
I had the system up and running in minutes and it has driven my customer sat response rates up by 75%
. The product is a must-have for all MSP's."
Corey Kirkendoll
5K Technical Services
"We found benefits to our business when we started using Simplesat straight away. The support from Cory and the team has been excellent and the information provided from Simplesat is invaluable to the help desk and managers. I wouldn't hesitate to recommend Simplesat in the future and will continue to use it."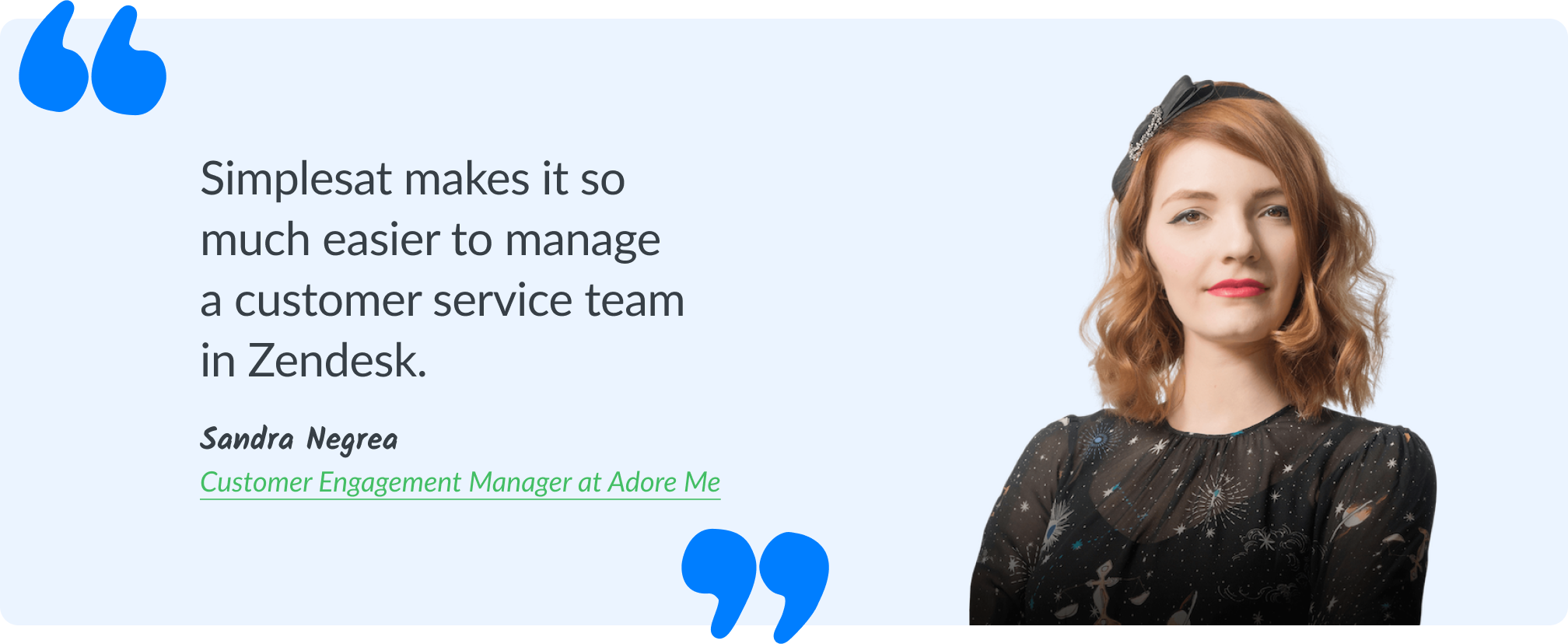 "Easy to customize and use. Stats are readily accessible."
"Our company has been with Simplesat since beta versions and they have excelled with every addition and support request or interaction we have had. Brilliant product, priced well with continuous benefit."
"Easy to implement and
integrated easily with Zendesk.
"
"I am very satisfied with this software, I use it every day to check positive and negative reviews."
"We've brought Support experiences forward to the rest of the company through Slack integration.
Our company now knows how we're doing, and where we can improve in real time as the customers give feedback.
For the amount of time spent during setup, and the cost of maintaining a subscription, Simplesat is invaluable. I use it multiple times, EVERY DAY. We've seen an increase in overall customer feedback since implementing."
"There are quite a few products in this space and we evaluated a bunch before settling on Simplesat. We haven't been disappointed! We're getting extremely helpful feedback from clients that then drives our training and operational processes.
Simplesat's support has been phenomenal. There have been a number of times where I've had a question, feature suggestion, or beta request and they've gone above and beyond to provide instructions and help us design custom surveys. In cases where they didn't have the feature we wanted yet, they were straightforward about where it fell in their roadmap and then actually reached out to follow up when the requested feature became available for beta testing."
"Great help and support!
Highly recommend this application to work with ConnectWise Manage
."
Andrew Snook
MTI Business Services
"
We're tracking customer satisfaction a lot better/closer now.
Thanks!"
"Very easy to use, the support answers to your questions all the time, very friendly.
I have more interactions with my clients about satisfaction since I use it.
"
"
I like that it is user-friendly
even for people who are not technologically advanced."
"I liked how easy it is to set up and use. Clients do not mind having to hit one single button for providing feedback."
"
It's a lot easier to outsource a feedback system to a third party than to do it in house.
Having a simple to use feedback system from our clients."
"I would have to say it is one of the easiest tools I use during the day. It makes it super quick to see my clients reaction to service that is provided."
"What I like most about your software is the flexibility in our ability to make changes to how it is customer facing. We've had problems with what we thought were simple straight forward ways for our client to give us a quick review of our service and luckily your software allows us to change things that make sense for all."
"It has allowed us to get feedback on a micro scale and identify specific clients who need more attention but also macro trends that have allowed us to course-correct quickly to keep up with changing trends.
Super easy to implement, very easy for those receiving the survey to complete, the customer support team is second-to-none!"
"Great product does what it is meant to and is growing all the time!"
" Simple and functional product that works out of the box. Support has been great and we love using the product."
"We are getting much better feedback from our clients on our service! Our response rate on reviews has jumped up 20%.
Very easy to set up and get running. Support was amazing to work with when I ran into issues. Cost is very affordable."
"
Pricing was very competitive and simple in the MSP CSAT market.
Simplesat knows what it is and only does that. (IE they are customer satisfaction and only that)."
"
Love the integration into Freshdesk
and the tie ins that exist to relate the ticket details."
"
Easily accessible
with emails to our clients."
"The simplicity of the platform makes it easy for our team to manage it. And our
clients don't have to be trained to utilize it.
It's self explanatory. Good stuff."
"We've only scratched the surface of what this tool can do for us. We've implemented as part of closing tickets in our Support flow and we are using it as a Satisfaction tool to gauge how we are doing. Plus, the good reviews get published to our website showing off our great service to prospective customers.
Amazing tool and a tremendous value."
"
Allows us to display all of our support ticket feedbacks directly onto our website.
We also love the simplistic design."
"Easily implemented in Outlook signatures, making it easy to get feedback from customers in our service based business."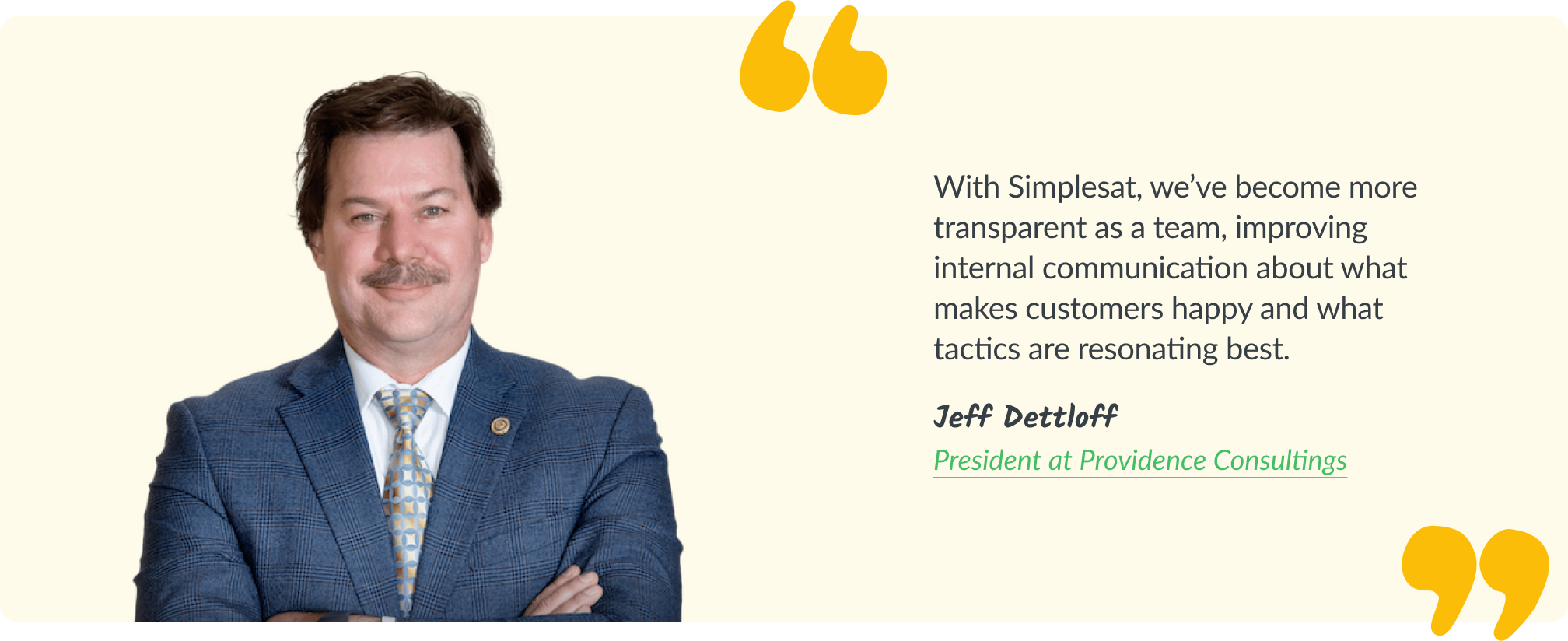 "We replaced a complicated and underused customer satisfaction survey tool with this product. We have achieved a 7% feedback participation on all service events, which we think is outstanding. The feedback is obviously very valuable to us. Prior to this we struggled with getting people to complete our surveys, and it was time consuming to administer it."
Administrator
Computer & Network Security company
"The tool is very easy to use and the support is excellent. There is nothing they can't solve!
They've translated the landing page for us to 5 different languages without any problem
and super fast."
Admin
Airlines/Aviation company
"
Simplesat has given our organization an effective and easy-to-use tool to get crucial feedback from our customers, partners and internal resources
. Providing feedback is as easy as clicking a single icon in an email and we have continued to sustain a steady stream of responses since we implemented it earlier this year. A great product that I recommend to anyone looking for a customer survey tool.We have embedded Simplesat into our Support Ticket case resolution emails, allowing us to solicit feedback without requiring any further effort. Additionally, we have leveraged the Simplesat Dropbox integration to update feedback data directly into Microsoft Excel for review purposes."
"Our clients love being able to click on an emoji to express how they're feeling. Once they realized it was a single-question (which is optional) survey,
we actually got three times as many surveys per day!
"
"There is a lot to like about Simplesat. Overall, I would say that the product hits EXACTLY the right features and needs of a service based business without getting bogged down in the technical. As a business owner, I want to be certain that we're consistently delivering a helpful, friendly and efficient user experience. Simplesat, and its integration into our CRM, makes that possible.
Within an hour of running through the setup wizards, I had a contact synchronization set, tickets setup by owner, then by shared resource, then by most time, I was able to quickly and easily embed the surveys into our CSAT ticket process and I was able to export survey results to our BI dashboard system (BrightGauge). The entire way through the process, I was able to work with the actual devs and senior engineers and the whole process was simple and straightforward.
We were able to fully utilize the other advanced features quickly as well. Documentation was solid and clear and any snafu we ran into we had answered within a few hours.
The reason we chose Simplesat was because it not only had the CSAT component, but the all important Net Promoter score as well. With the customer sync, we're also able to really see who is interacting with us and who we need to get feedback from."
"
We were able to get real-time feedback, which we couldn't do before
. We've been able to identify clients that need our help to solve problems."
Admin
Telecommunications company
"We are getting much more valuable feedback from our clients,
which helps make sure we are providing the proper service level to them."
"Great staff and Great product/support!!!
Easy integration with BrightGauge and early results show 40%+ response rate."
"They are the gold standard for service, support and development and we partner with them everywhere we can."
Paul Grenci
Red Key Solutions
"Simplesat does everything we need and more. It allows us to send follow-up emails to customers who have just opened and closed a ticket with our helpdesk. New features like the option to send out periodic Net Promoter Score surveys, as well as the option to prompt customers who give you positive feedback to leave your business reviews on Facebook and Google, completely fill a void we previously had. Support responses are always super quick and truly helpful.
If you are looking for a good way to truly get a feel for your customers' perceptions of your relationship, Simplesat is a great tool for doing so. Additionally, if you're looking to boost Facebook and Google reviews, the built-in features allow for ease doing this. Many social reputation building platforms don't allow you to specifically prompt customers who have expressed positive feedback before prompting them to leave a review. Simplesat only prompts customers who have said their experience was good, creating a barrier to protect your reputation from clients who may not leave a positive review."
"Customer Service is excellent...and the icons are great too - such an easy way to collect feedback.
We love it!
"
Admin
Human Resources company
"Anytime I contact them, they are always there to help and find solutions.
It allows us to capture all feedback and feed data to Zendesk which helps us to report and improve customer service. It has allowed us to get more granular feedback on issues resolved by our teams."
Admin
Financial Services company
"Simple to setup, simple for customers to provide feedback, and the cost vs. functionality is fantastic.
Go for it!
"
"As a busy small business owner/lawyer with no web skills, having Simplesat on my team helps me sleep at night.
The Simplesat team is extremely responsive, and has developed an elegant way to quickly and easily receive and review customer feedback. I have recommended Simplesat to a few of my lawyer friends and they are extremely happy with the service as well. I could not imagine using a different client feedback service."
"I love the ease of it. Setting everything up was super easy. It has better thumbs unlike Hively. I
think it really grabs people's attention
. We constantly have people reviewing us."
"The software just does what it's supposed to do. I particularly liked the GIF's in the email for the users to click on, put some motion in there.
It is fast, looks nice, very affordable
. Great product."
"Simplesat is very easy to integrate with Autotask and in our email signatures. We love how simple it is to use, quick for our clients, and the transparency of the dashboards. The staff are all amazing and FAST! Fun icons too!
If you are considering - stop here. We did our research for a long time and this was the best decision made.
We needed to boost our internal team culture. Simplesat allowed us to get transparent feedback in a way that motivates the staff. We have taken the "feeling" out of how we are doing and are able to add real metrics to it."
Theresa K.
Providence Consulting
"I provide IT Services, and
I love the fact that it integrates with my PSA software Autotask
. When the ticket is closed, the client gets an email stating that, and with the integration it will provide the survey (linking the ticket) and even better I can then post it on my website.
Autotask didn't have a great html survey feature. I used to use jot forms but that would not correlate with the tickets. Simplesat does that."
Admin
Computer & Network Security company
"If we get a review other than excellent, it allows us to be proactive with the client to investigate. This is huge because clients know we are listening and greatly concerned about our service.
I highly recommend this solution, not only does it help provide better service but it is a great tool for new prospects visiting your site with comments from your clients. We absolutely love the product and support. Installation and setup was so painless with the support from the team."
"It's been great. The support is helpful and responsive, they're still growing the platform, and
it does what I need it to do
."
"
Excellent product which is continuously being improved
. Great team, which is always ready to provide the best support possible!"
Admin
Financial Services company
"Great team to work with - made everything easy, and helped us move over from our previous solution.
Simplesat just works, its simple and elegant and truly understands NPS
"
Executive Sponsor
Information Technology and Services
"If you don't have a source for client feedback you are missing a major tool in your business.
Simplesat is one of our favorite vendors. We migrated over from a previous platform and we could not be any happier.
Our client response rate is extremely high and accurate.The interface is incredibly easy to understand and navigate. The dashboard is very informative. We have instant feedback on our clients. It is great to see the comments they have regarding our staff. Getting alerts on anything less than green is critical to any business. We get instant alerts which allow us to contact the client immediately and proactively. Quick response is the key to great client service business."
"Looks fantastic on the client side, and on the dashboards. So easy to use. It's a great value for the price, which made the decision easier to go with them. Support is responsive, and development is always working on improvements.
I really wanted something that looked great for the clients, and it definitely fits the bill. Also, the fact that it will write-back survey results to Autotask has been great. It's fantastic being able to use the data in different ways in both the Simplesat app and Autotask. This gives us more flexibility. Plus, we have the results go to a Teams channel via Zapier to reduce email notifications."
"This platform is the newest on the market. Its super clean and simple to use. Also there is a wordpress widget which allows us to post the best feedback to our website with one click. LOVE that.
If you don't currently have an app for customer satisfaction, Simplesat is a no brainer.
Our team is dialed into customer satisfaction more than ever. Our customers have a direct voice to the leadership team."
Alex M.
Redkey Technology Solutions