Collect feedback the
right way
Simplesat's not just a survey tool. It's a customer feedback management platform built to give you the insight you need to make real improvements to customer service, boost team morale, and generate more reviews.
"Compared with our previous feedback survey, Simplesat took our feedback % from less than 1% to over 40%. That's monumental and gives us a MUCH better pulse on our customers."
Questionnaires don't have to be boring. With Simplesat, your surveys will be fun, intuitive, and unique to your brand and vision.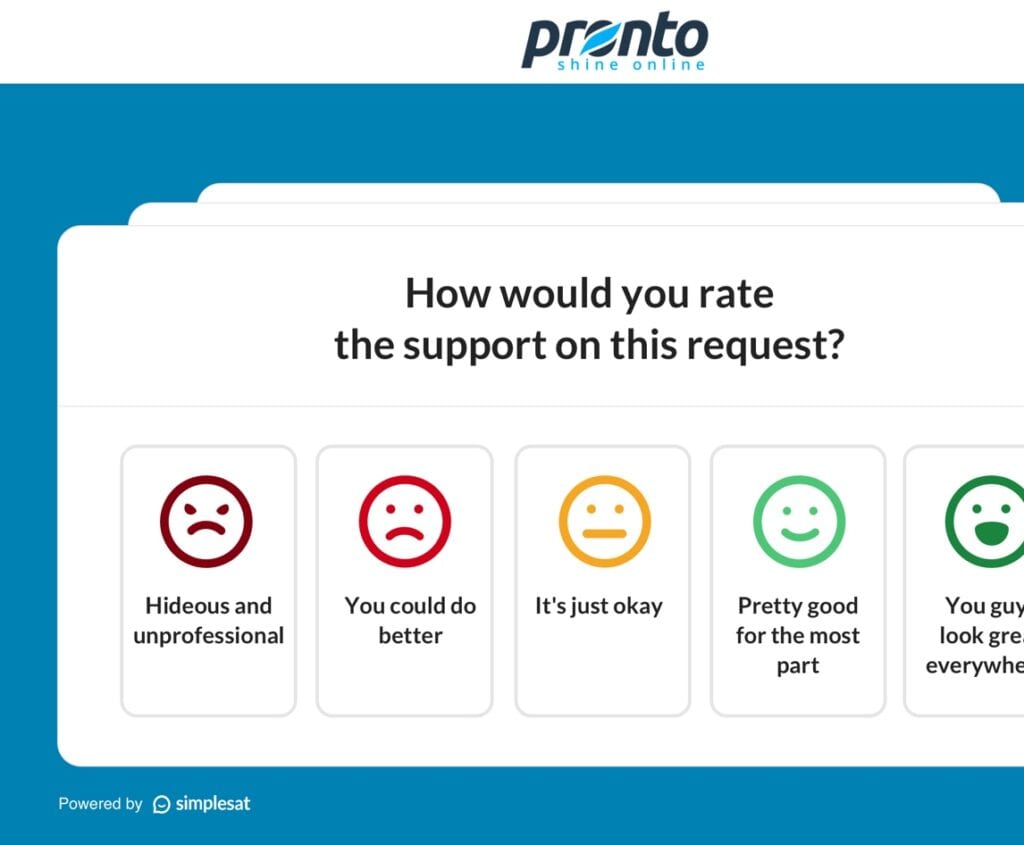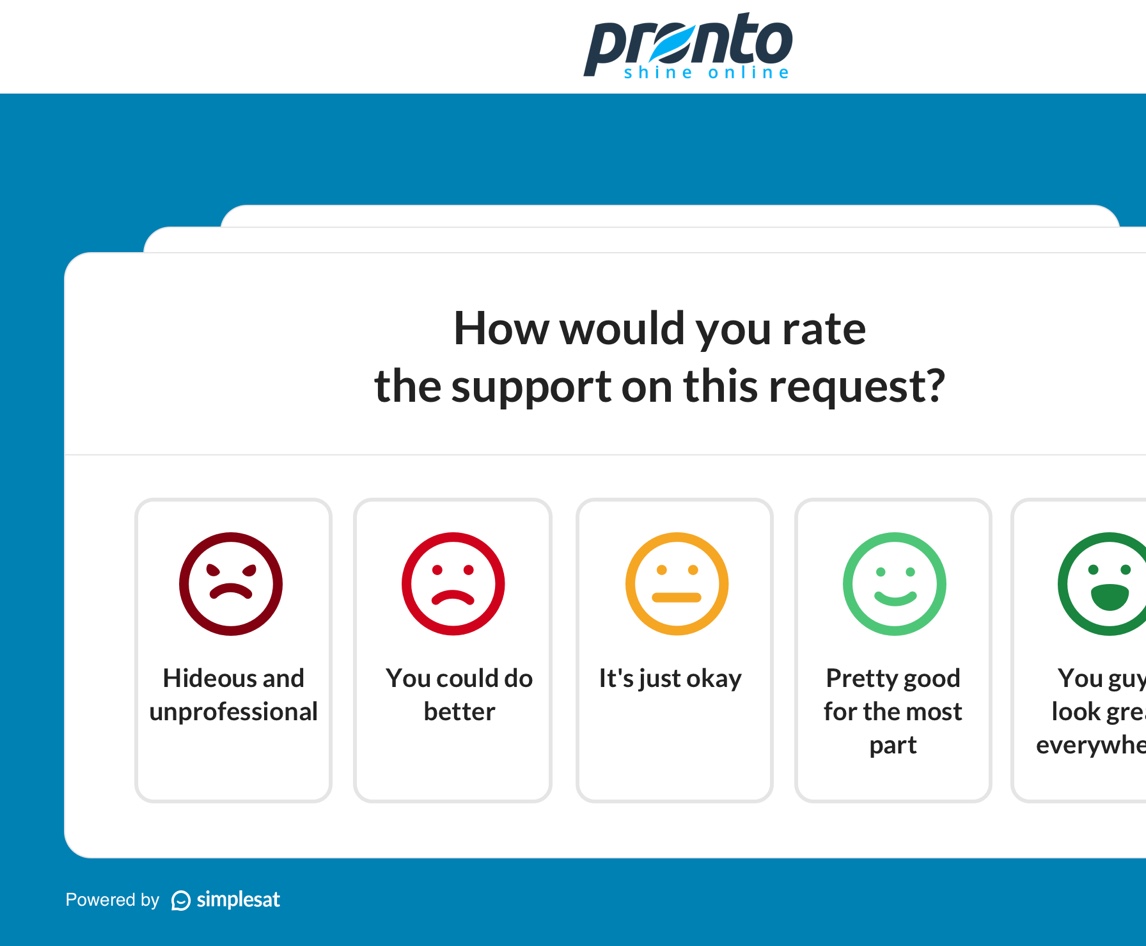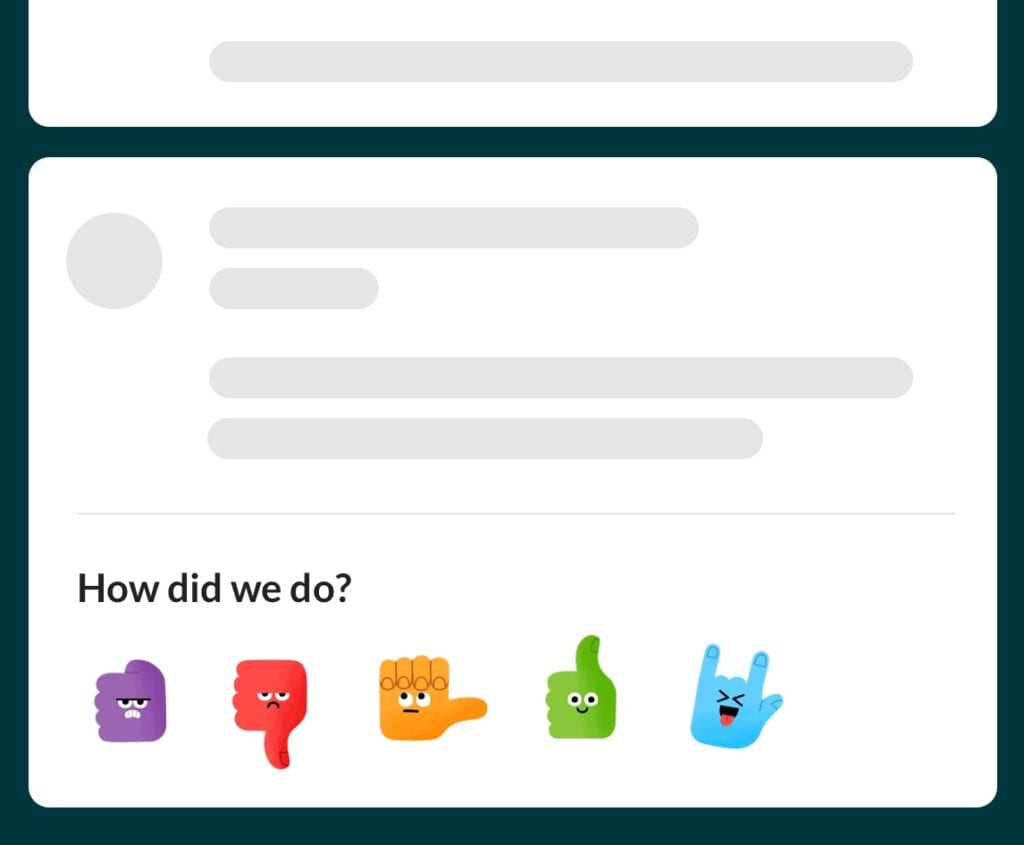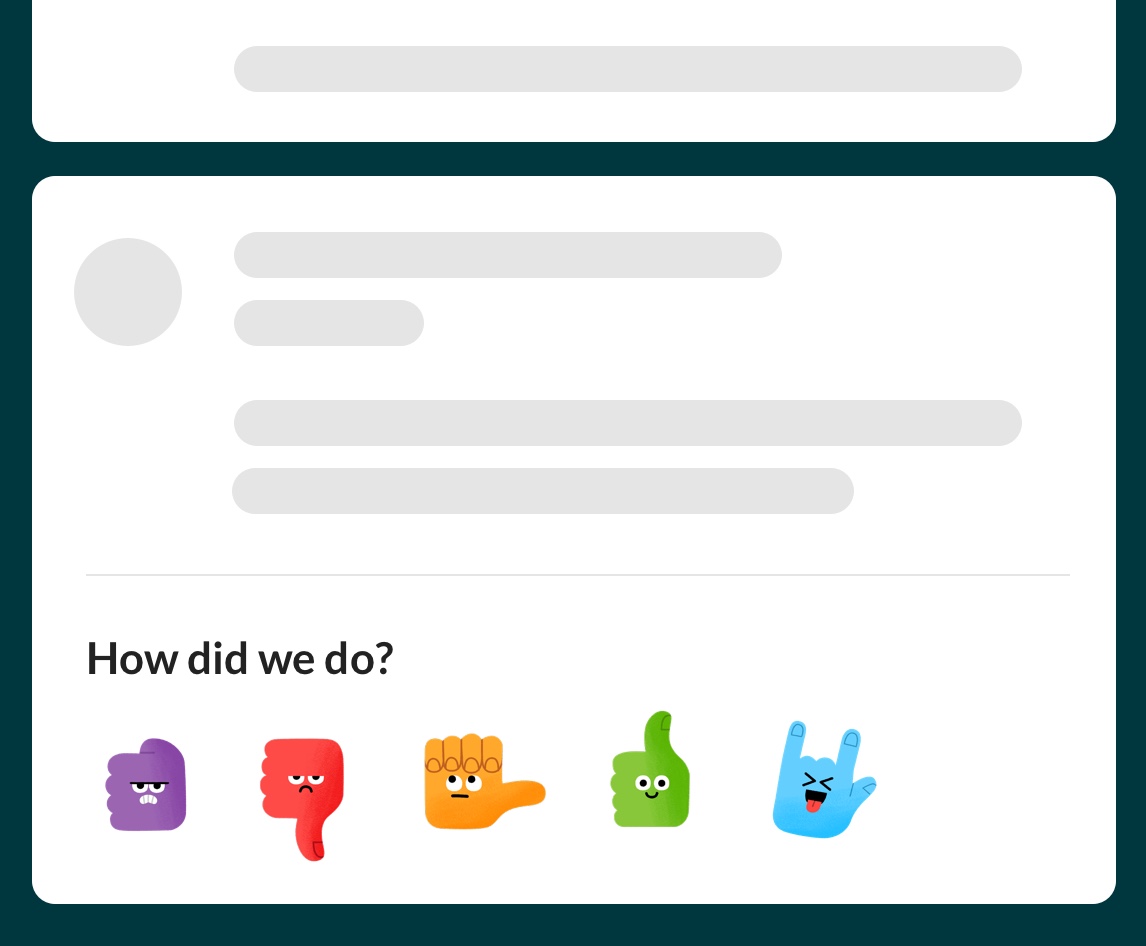 Simplesat surveys can integrate with just about any helpdesk, CRM, or email service provider. Embed them directly in your existing email templates and workflows.
Send one-off or ongoing email surveys
Schedule a one-time blast, or put customer surveys on autopilot by emailing directly from Simplesat.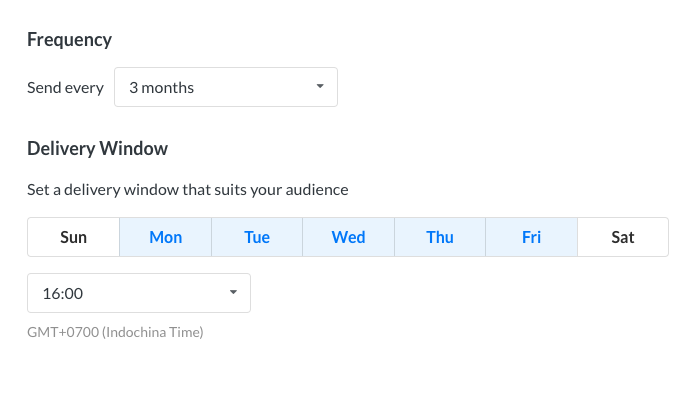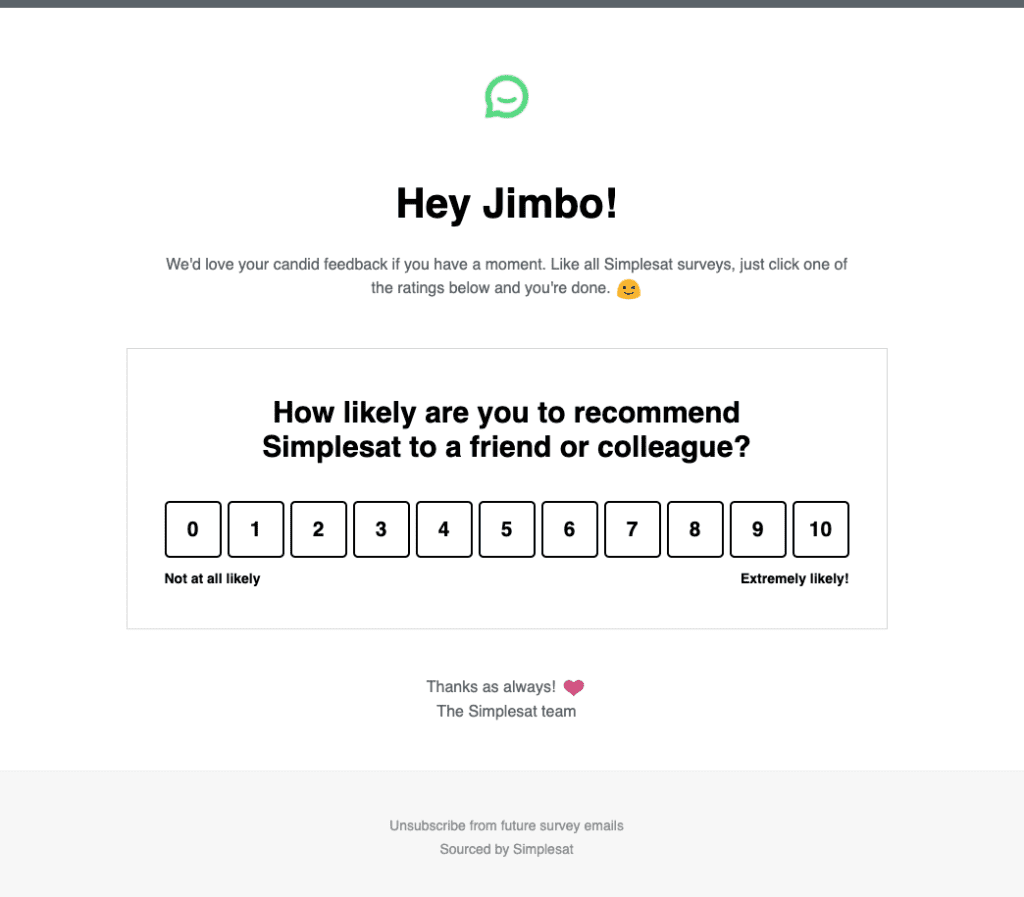 Customize the intro and outro content of your emails to stand out from other generic surveys.
Automated follow-up reminders
Simplesat's automated follow-up feature gives you the chance to send email reminders to customers who haven't taken action yet, thus improving response rates.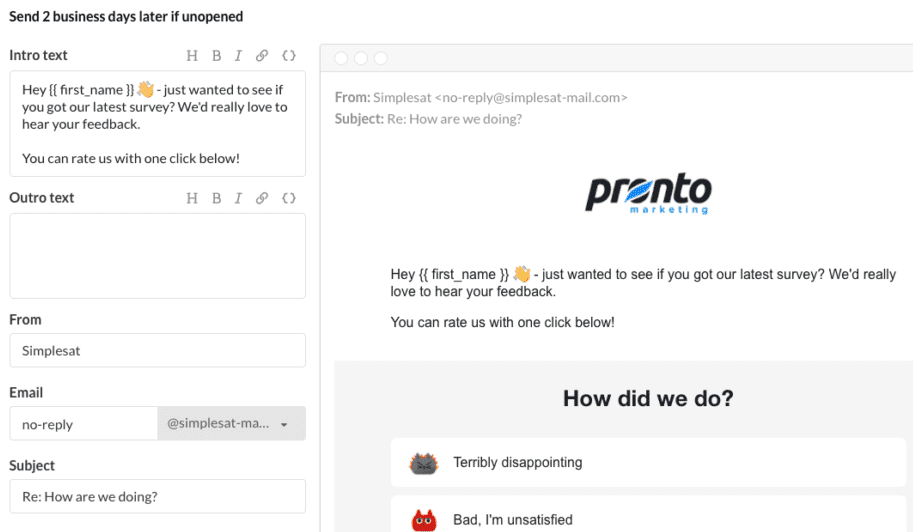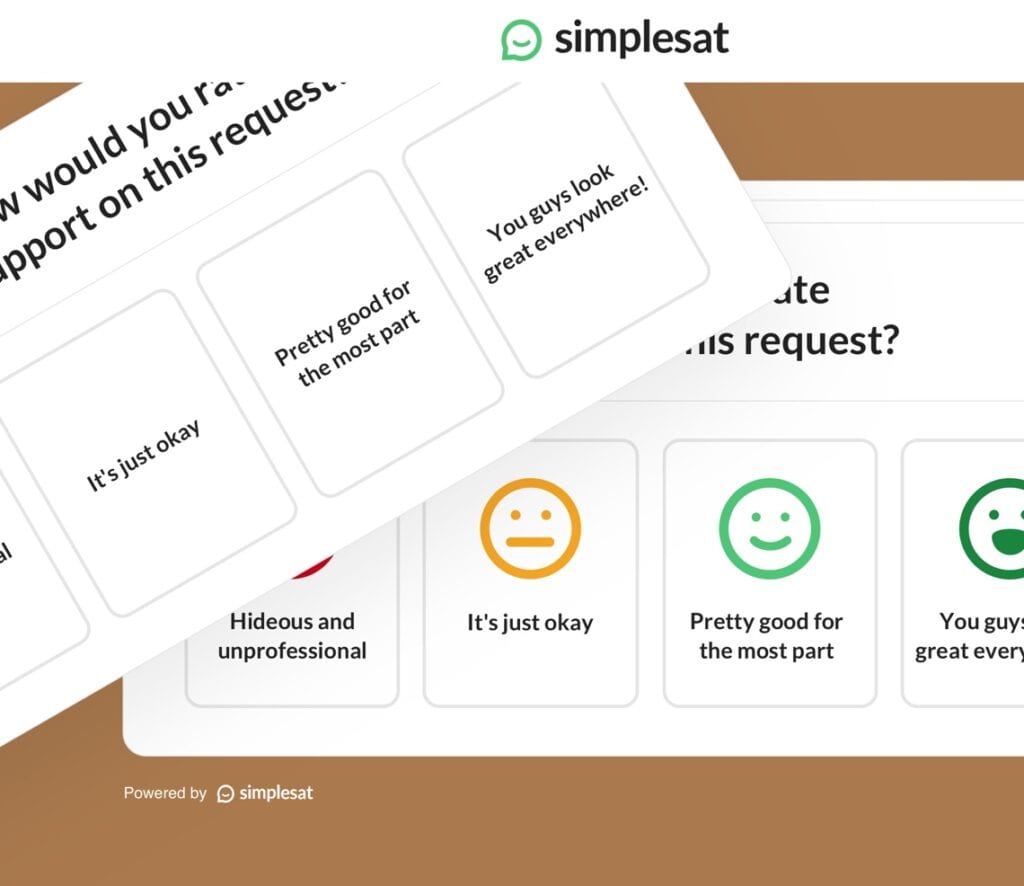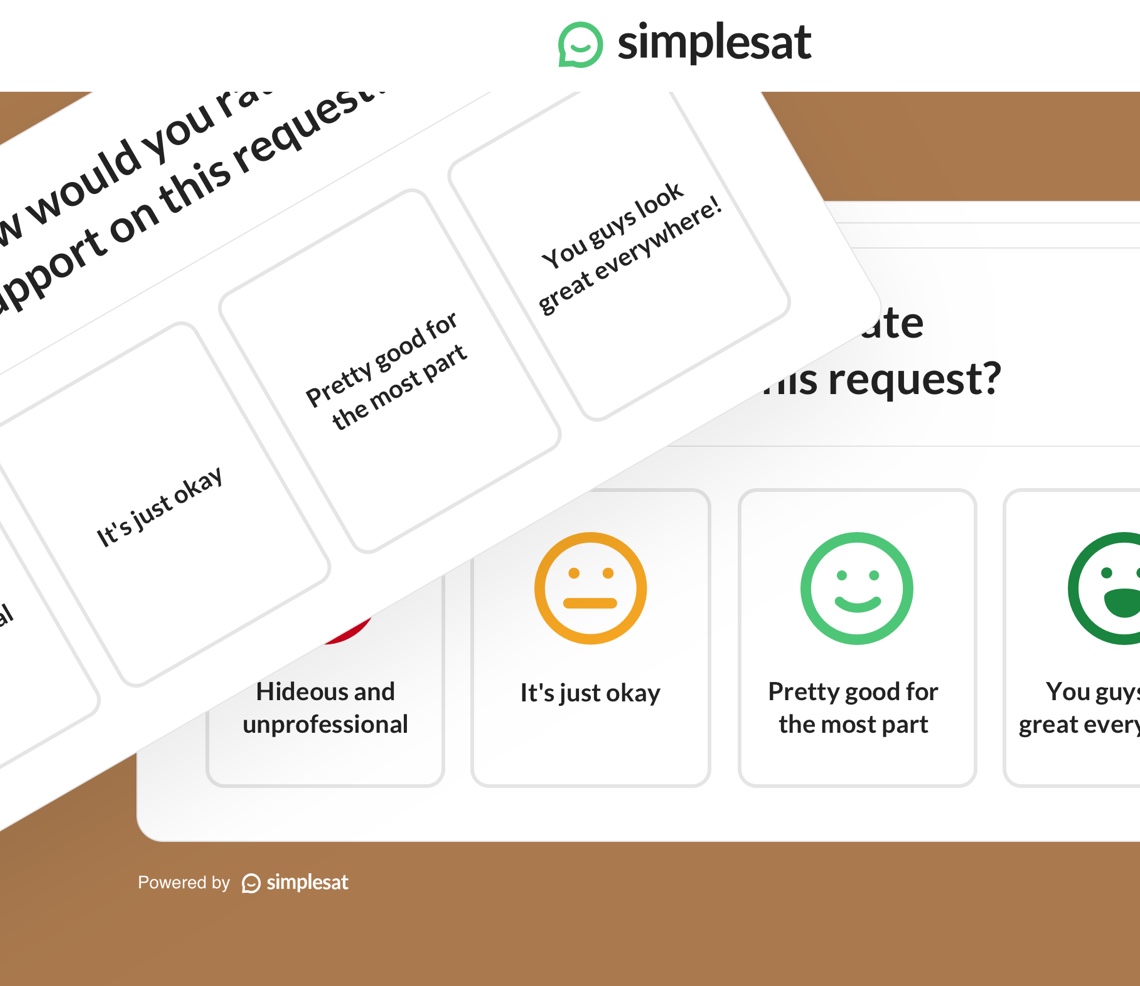 Gain more feedback context with optional custom follow-up questions. Answers are automatically saved in real time, so you don't miss anything if a survey is abandoned.
Gain more feedback context with optional custom follow-up questions. Simplesat's original card-style transitions make moving through surveys a breeze.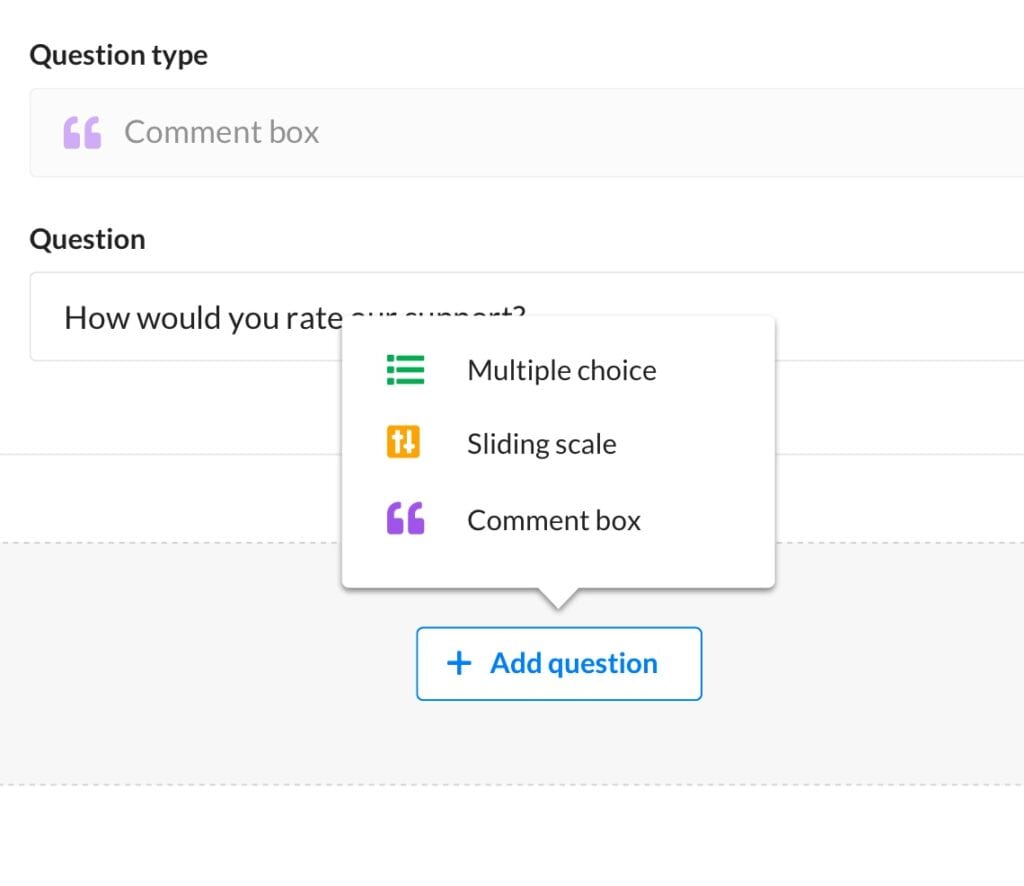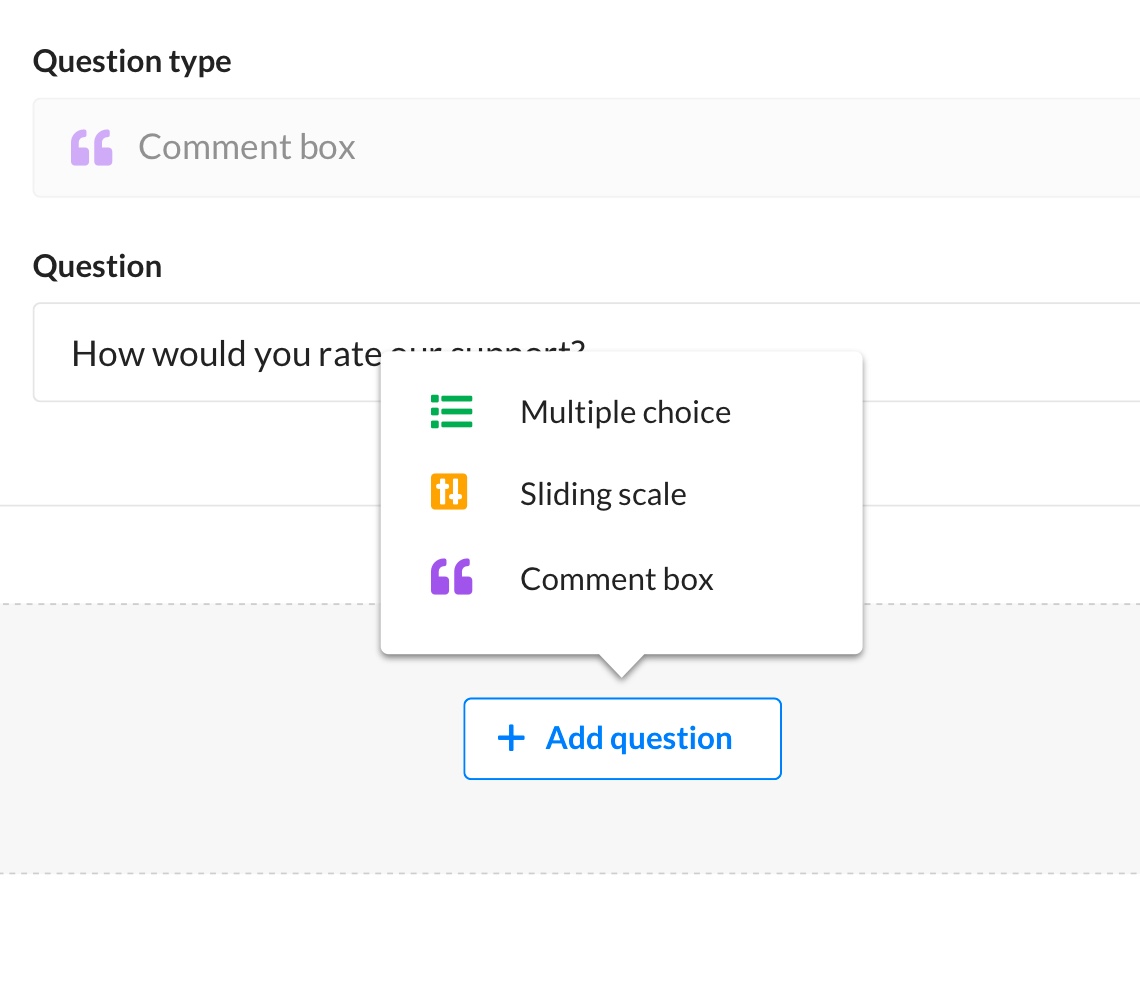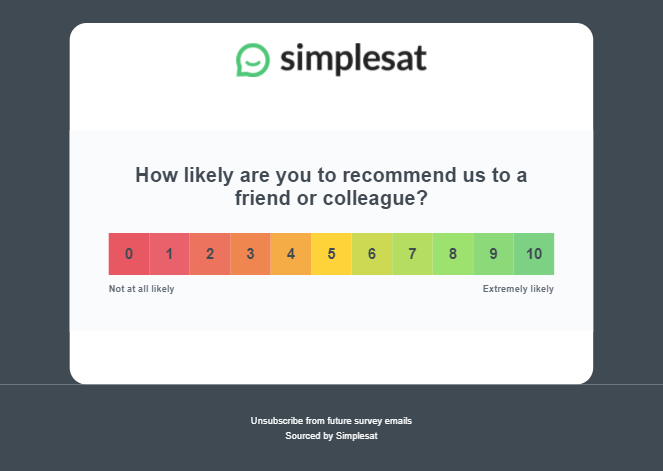 NPS is a means of measuring customer loyalty through a simple question: How likely are you to recommend our company to a friend or colleague?
A Customer Satisfaction (CSAT) survey is a short, easy way to ask your customers about their recent experience.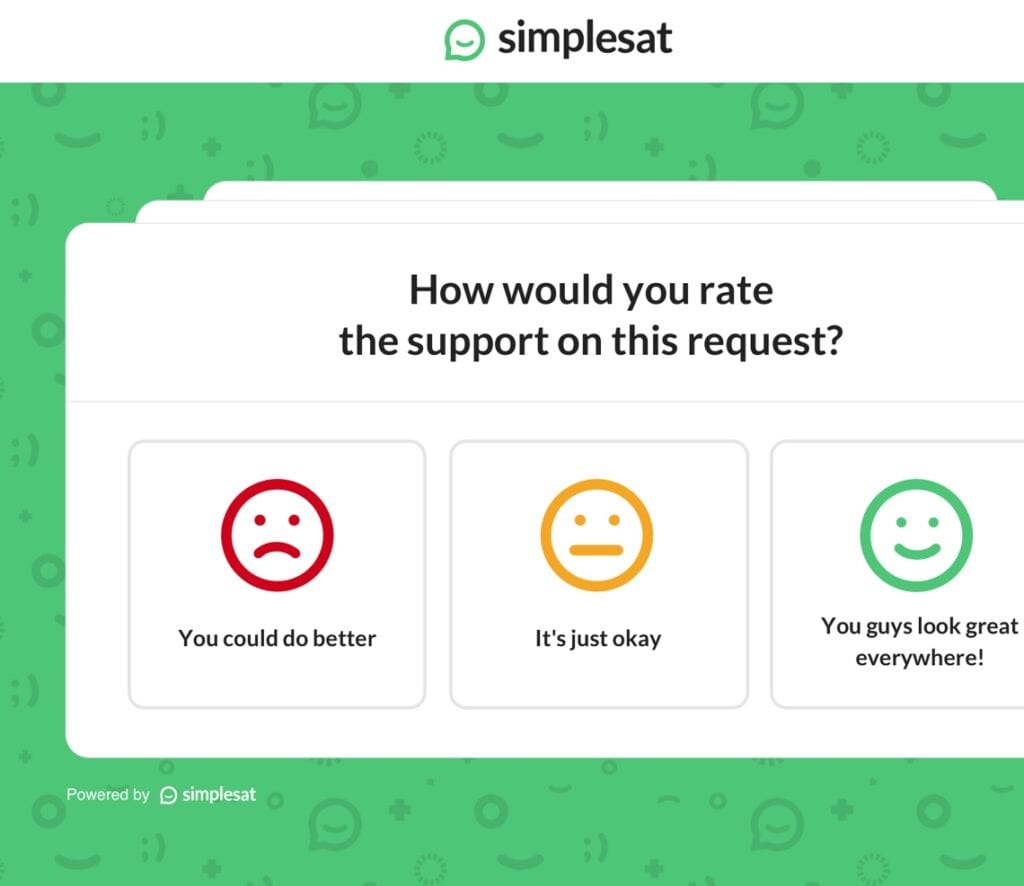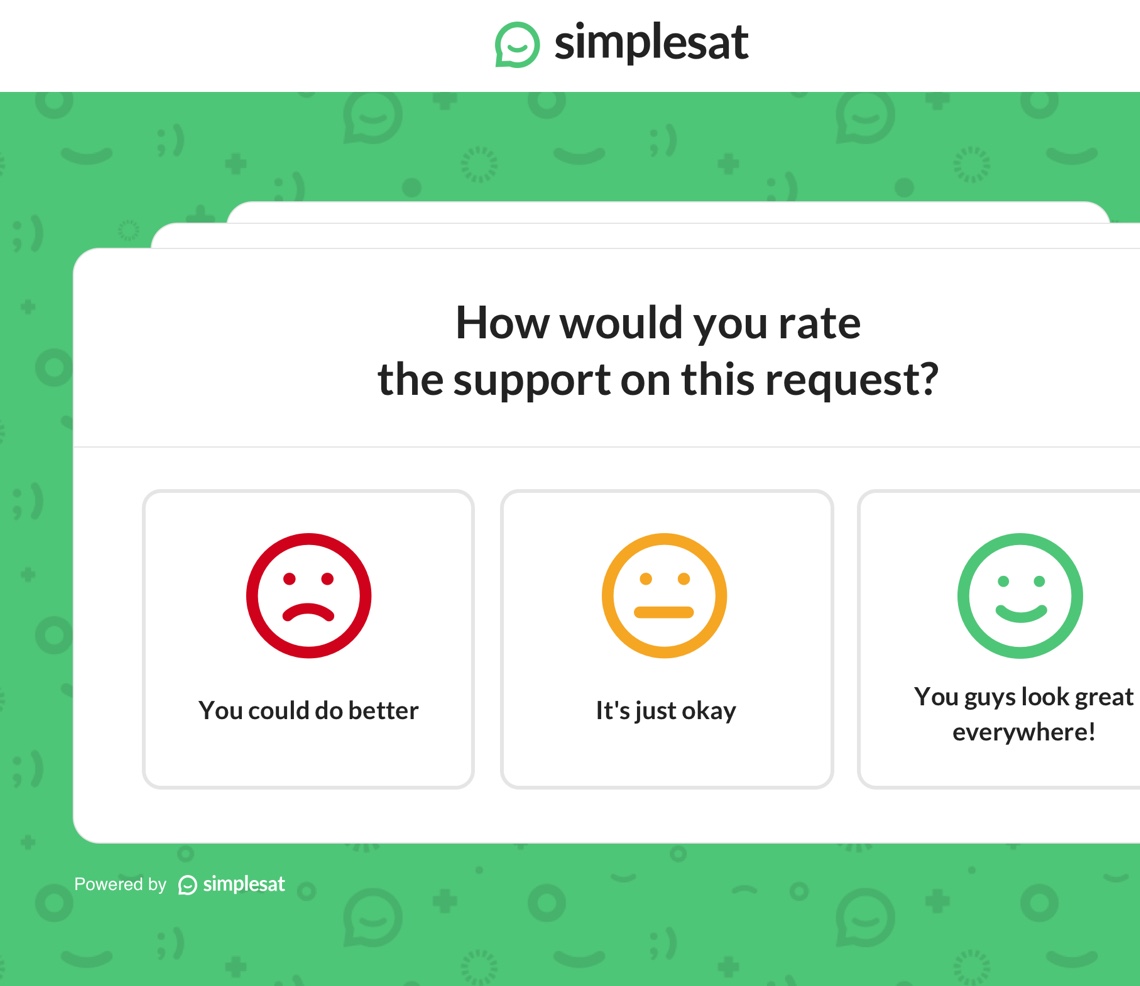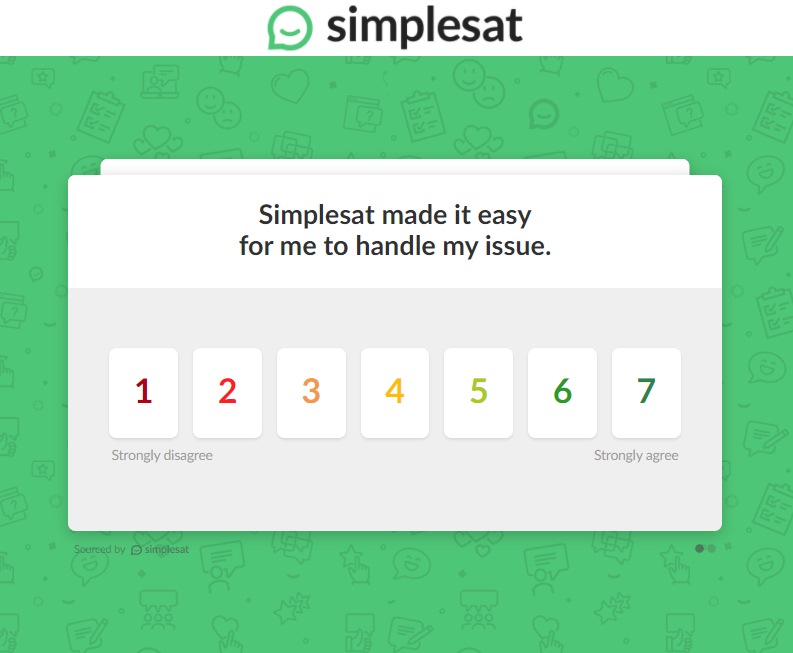 CES surveys measure the effort a customer has put in to use your product or services, or how easy it was for them to get their issues resolved by your customer support team.
"Simplesat walked me through setting up notifications in Slack so we can keep our whole company aware of how we're doing, and more important, where we need to improve."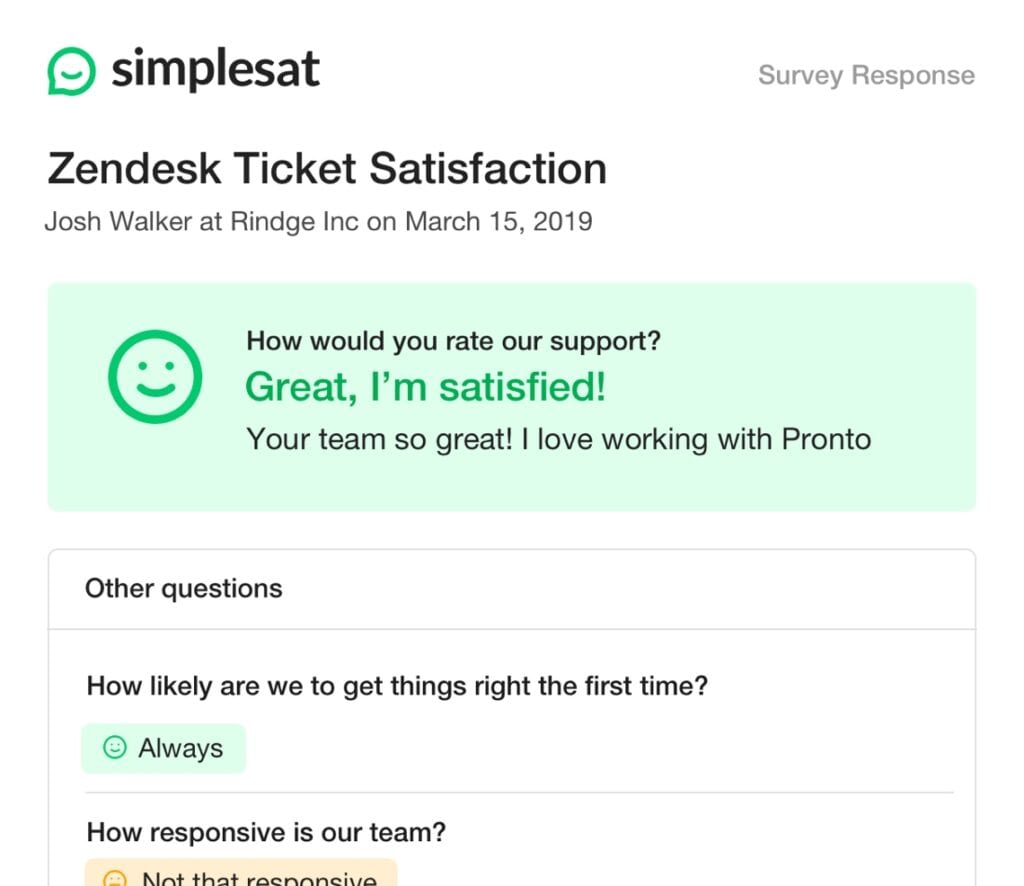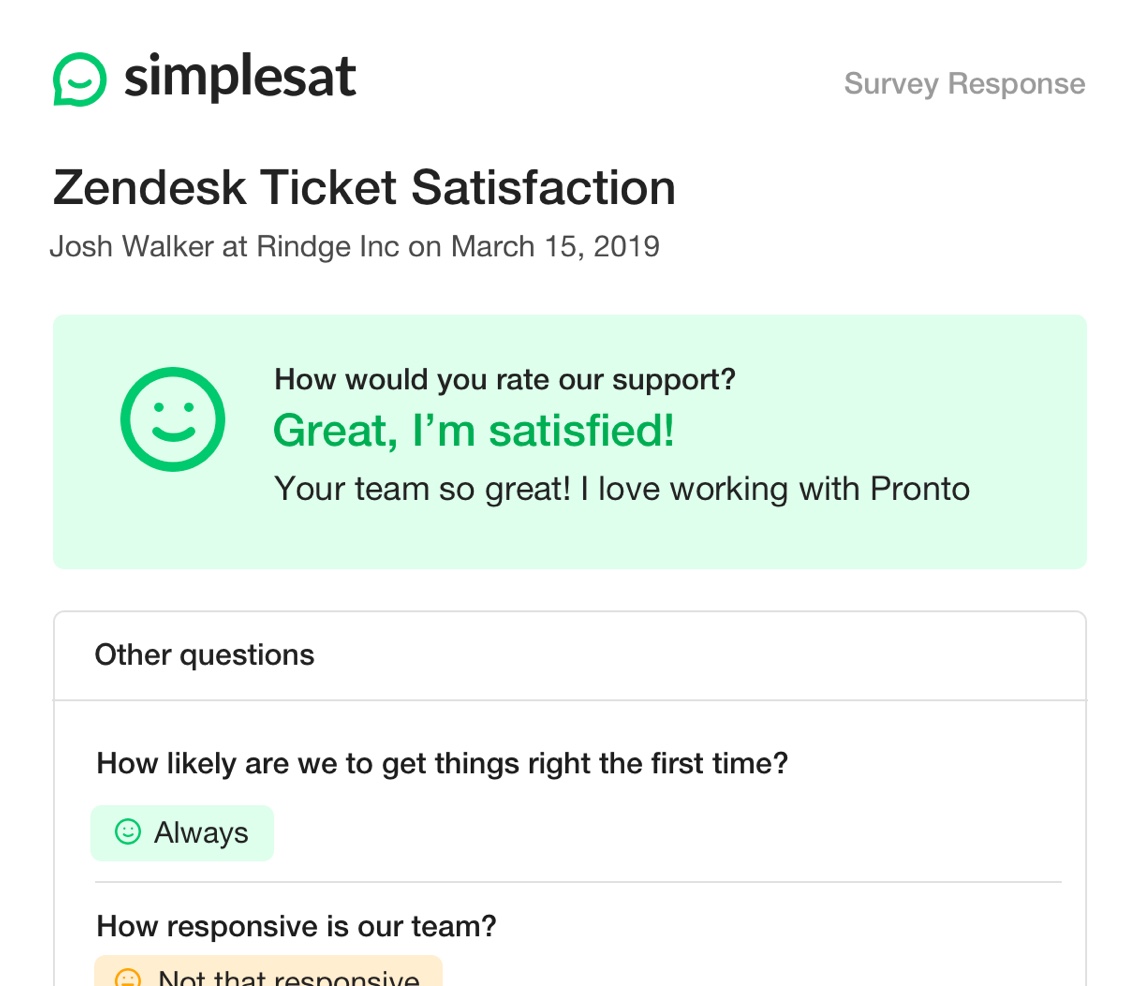 Keep your team on the same page with informative email notifications.
Receive weekly summaries for each survey in your account.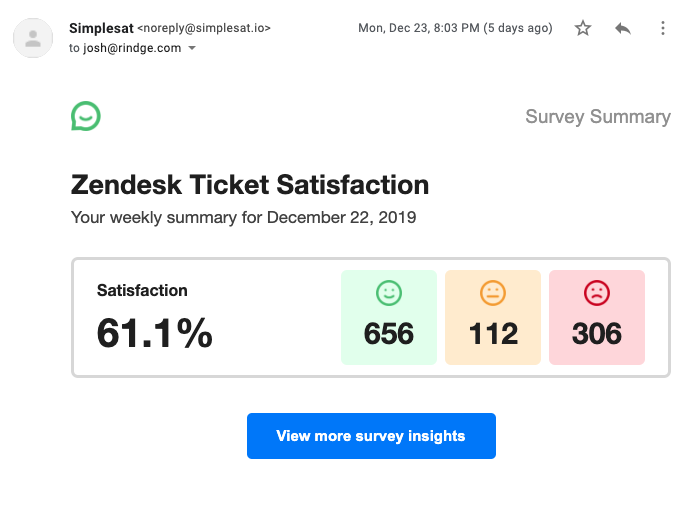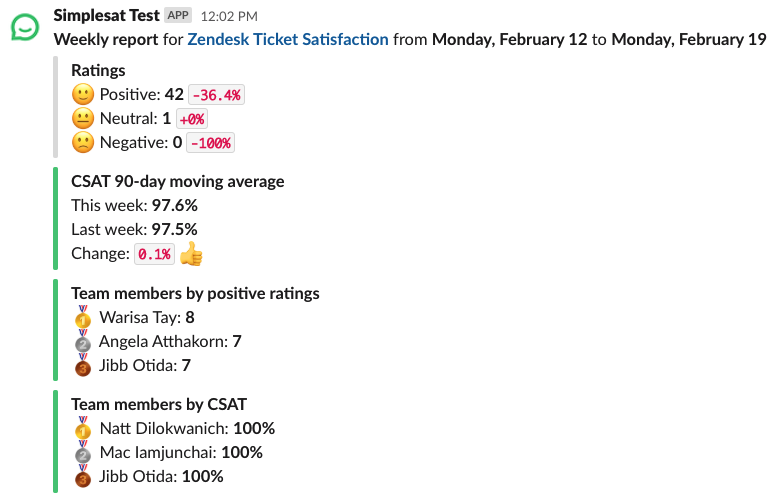 Slack and Microsoft Teams
Send customer ratings directly to Slack or Microsoft Teams.
"We love how simple it is to use, quick for our clients, and the transparency of the dashboards."
Keep a close eye on your team and favorite clients through the detailed insights page. Make use of the filters to focus on the data that matters.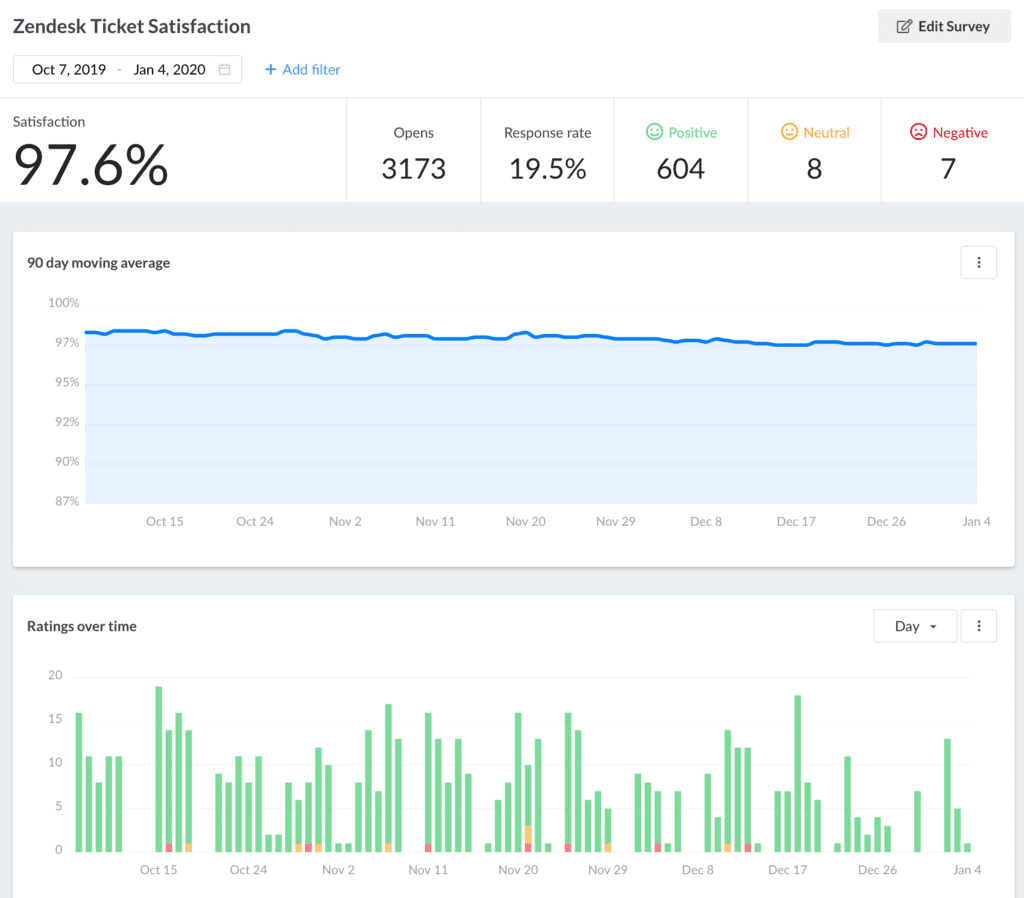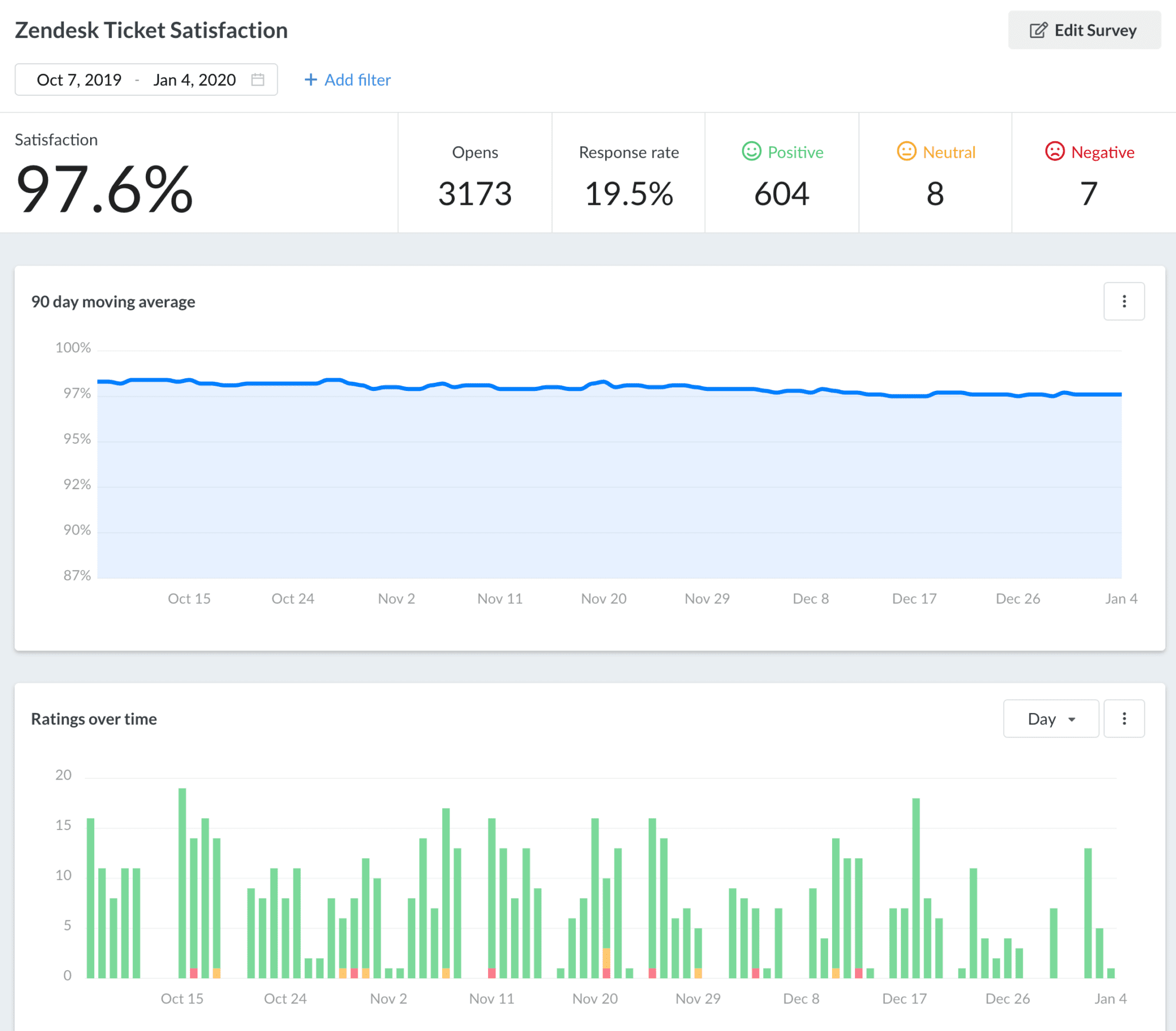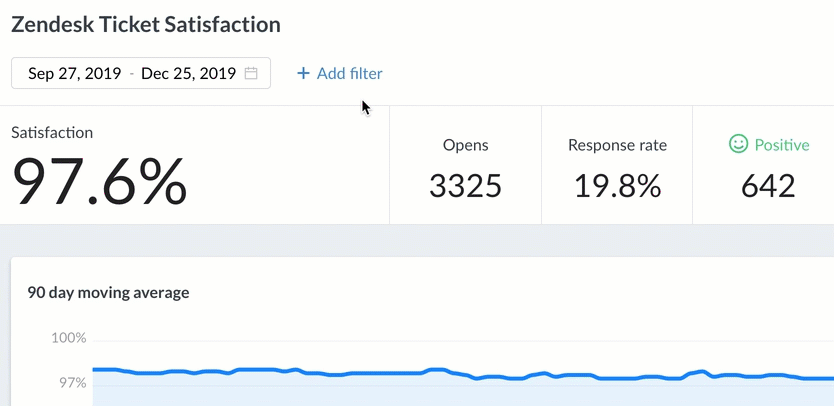 Adding filters enables you to create reports for a client, a group of team members, or any other information you're looking to present.
Reveal the exact feedback you're looking for by clicking anywhere in the insights section.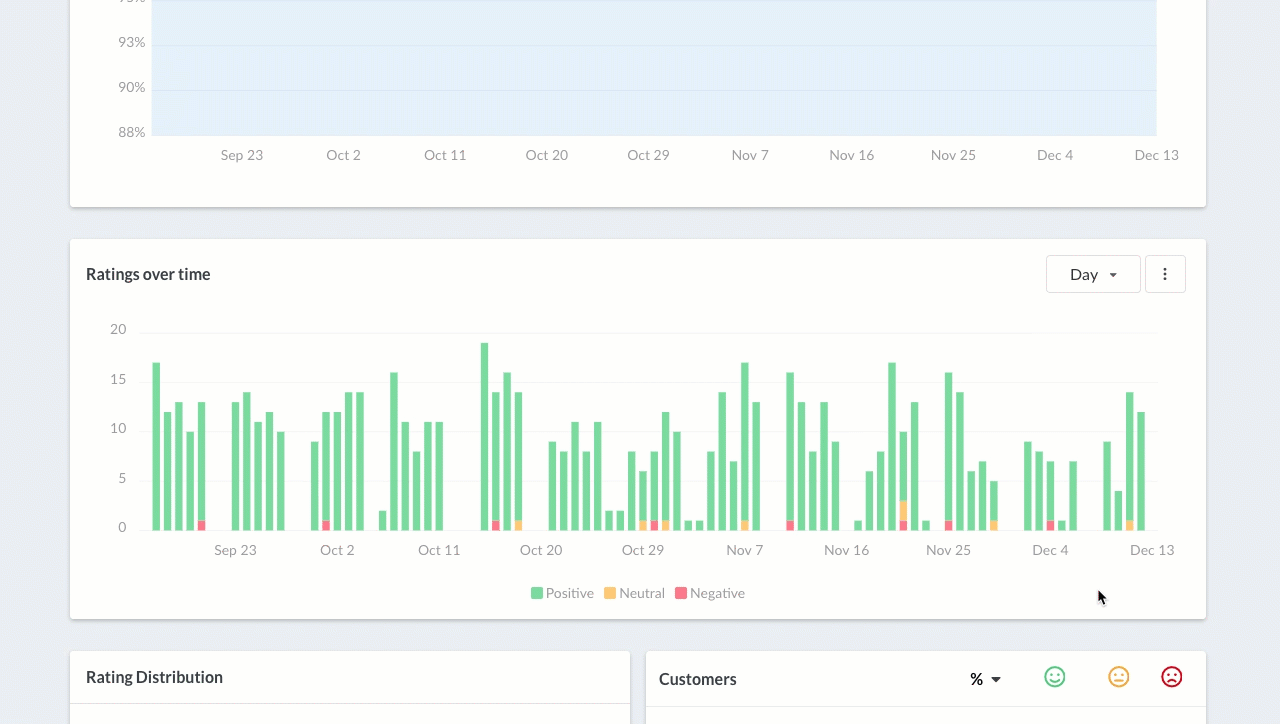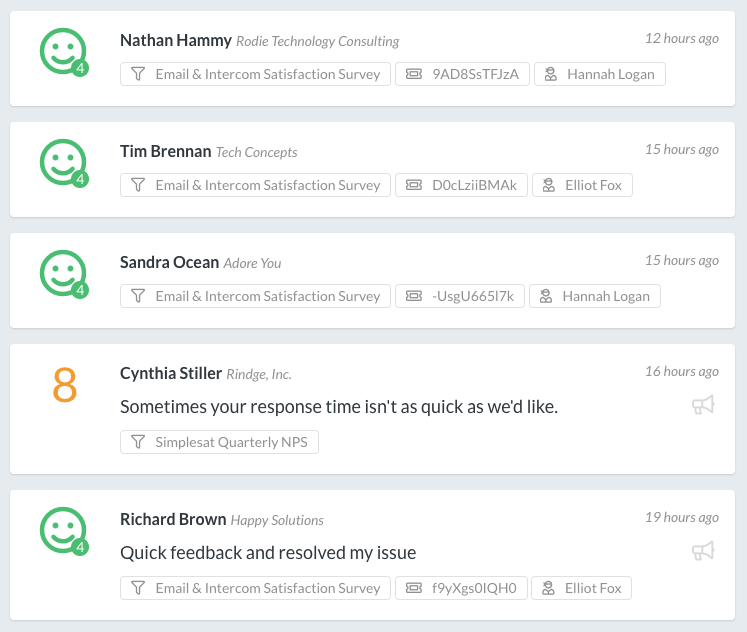 Stay on top of activity by viewing a stream of incoming feedback from all surveys in your account.
Pivot table style reports unlock all of your feedback data, allowing you to answer your questions and find insight faster.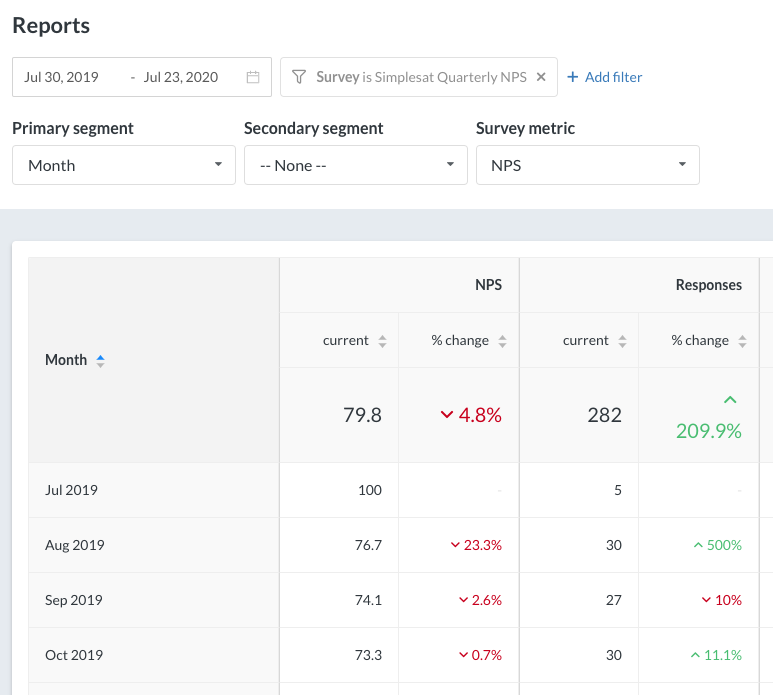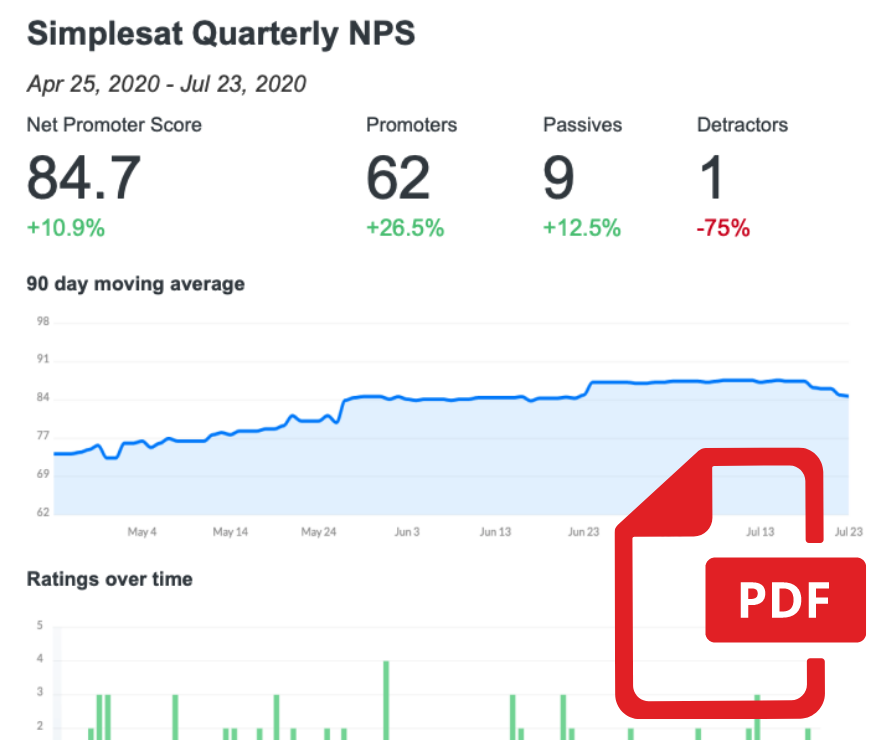 Impress your clients and motivate your team by exporting survey data directly to a PDF file.
Feedback is organized in one place so you don't need to search through emails or tickets to determine who said what.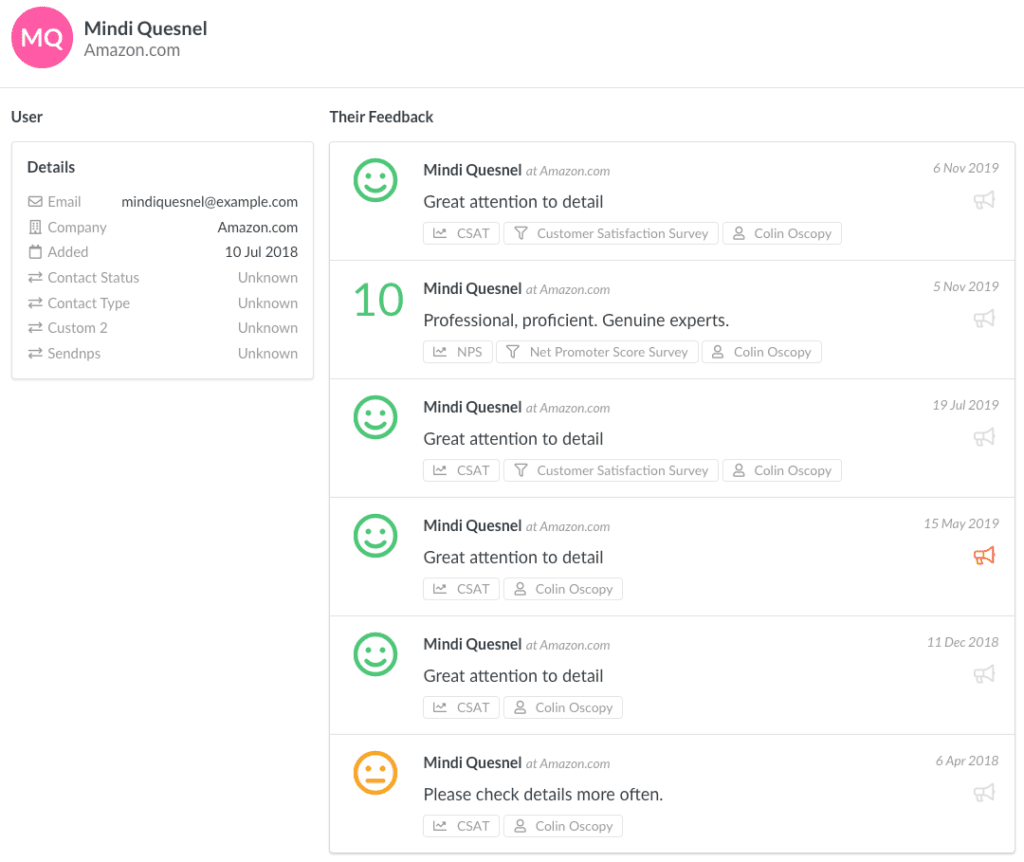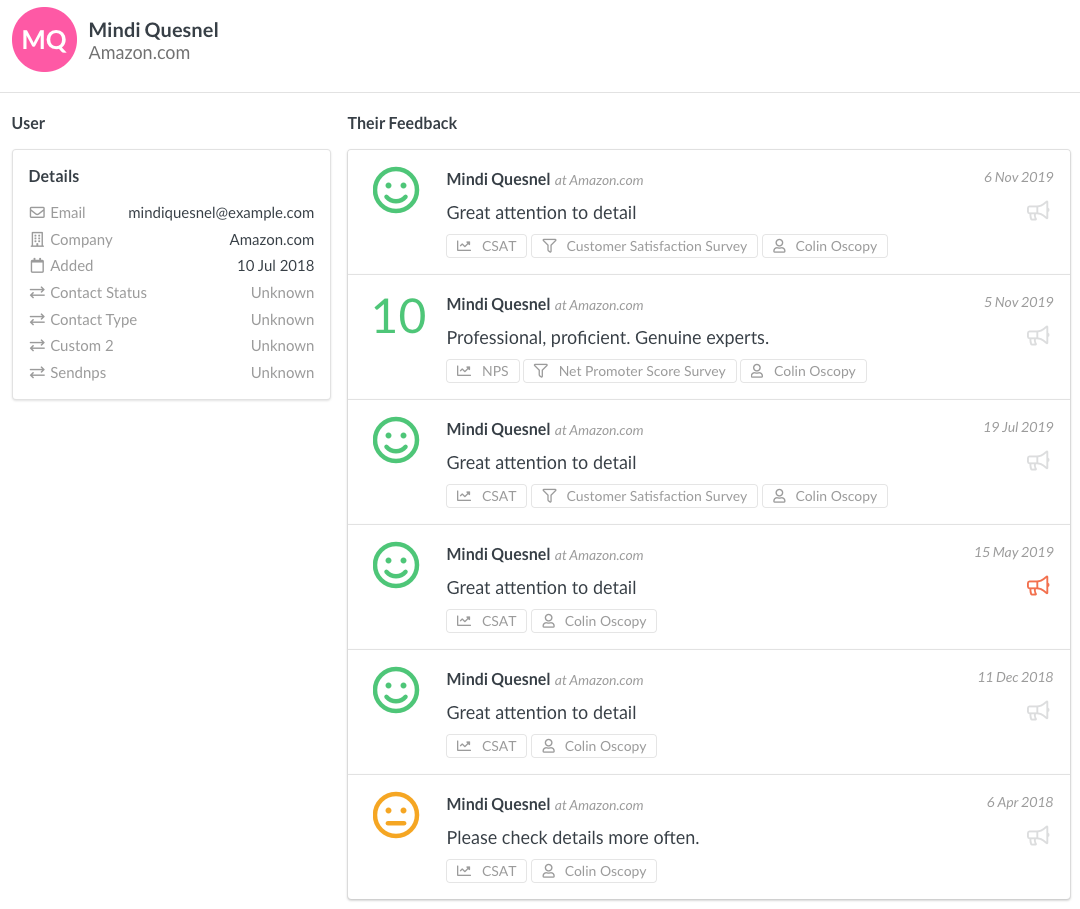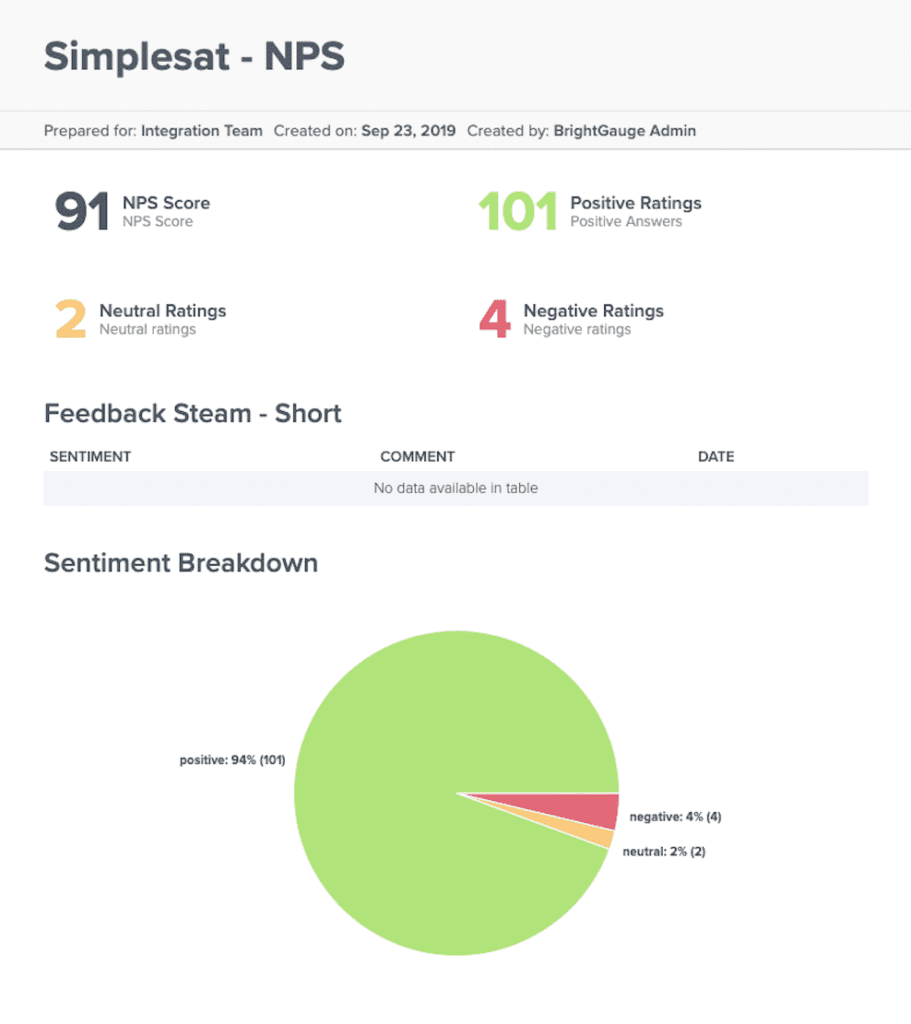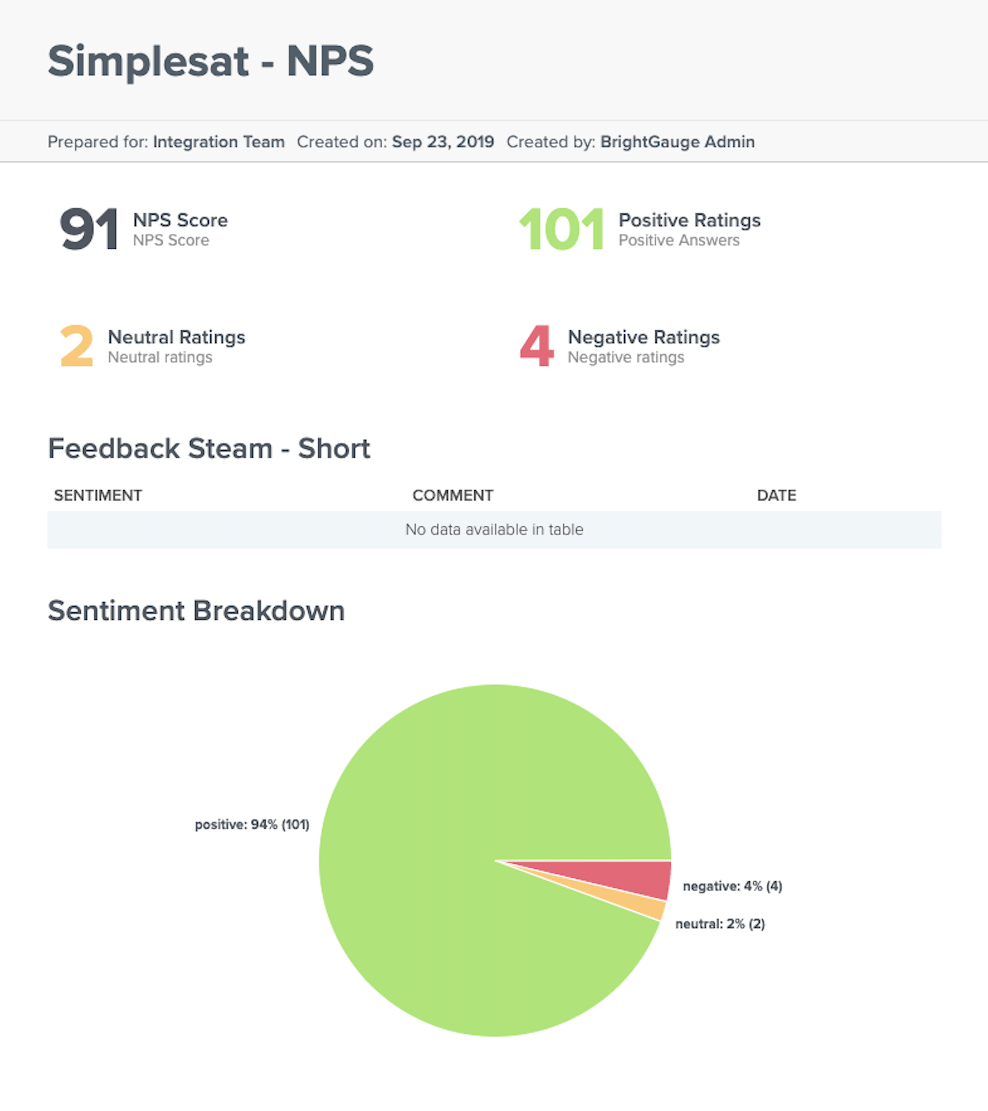 After connecting, BrightGauge or Power BI will import and sync Simplesat answers for you to use in gauges, dashboards, and reports.
"Really like the ability to publish comments from clients on our website keeping it fresh, genuine and informative for prospects."
One-click feedback publishing
Ensure your website stays fresh and up to date by publishing the testimonials collected with Simplesat directly to your website, with one-click.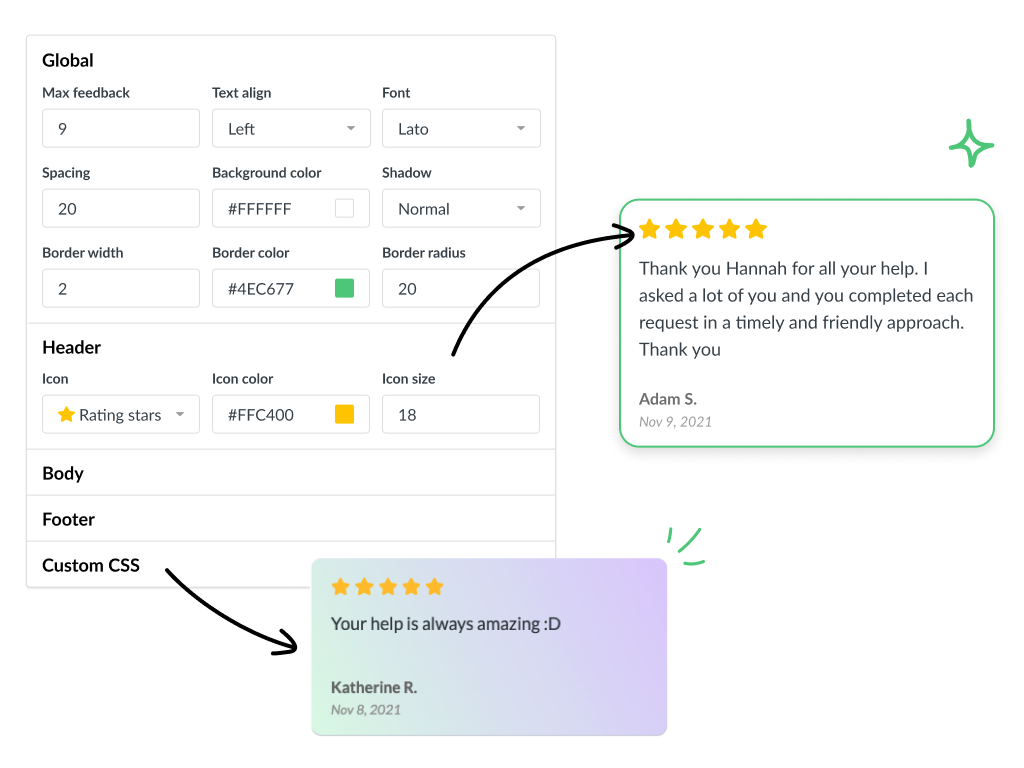 Fully customizable widgets
All widgets can be extensively customized, allowing you to mach your existing website's design and style.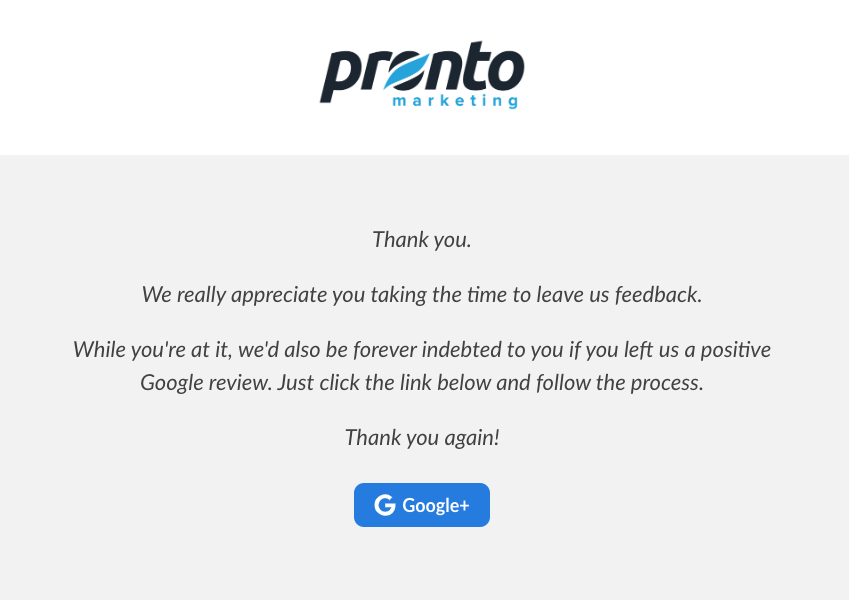 Automate 5-star reviews in Google
When a customer leaves positive feedback, you know they're happy and you have their attention. Take advantage of this opportunity by directing them to leave a review.
Granular user permissions
Simplesat permissions make it easy for you to configure access for executives to managers to interns.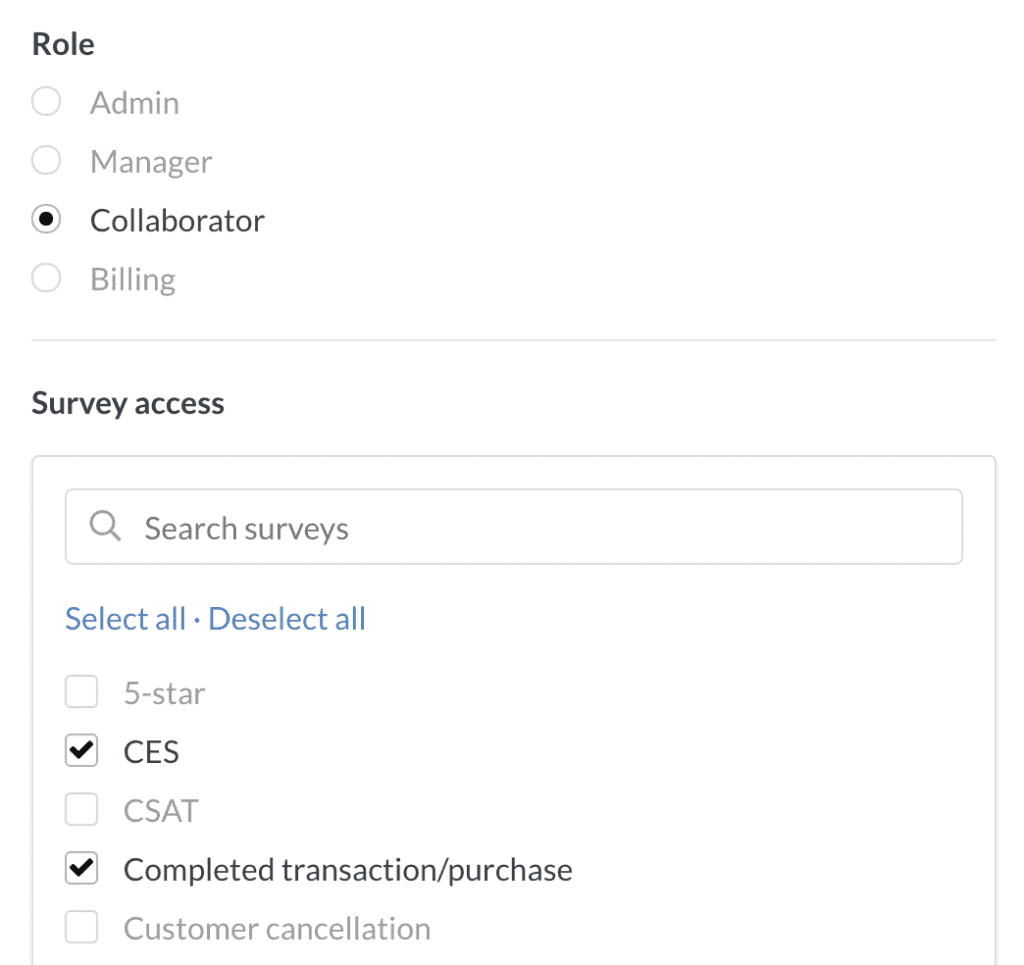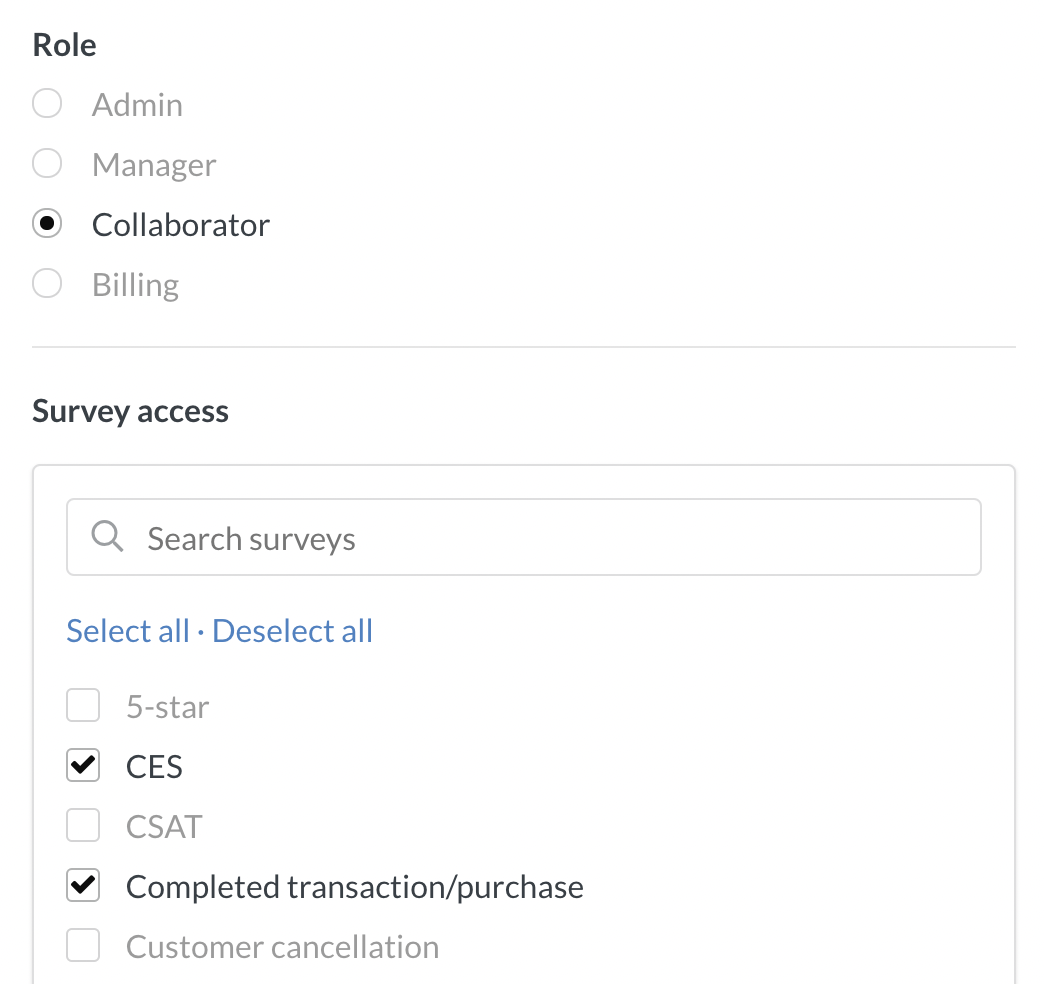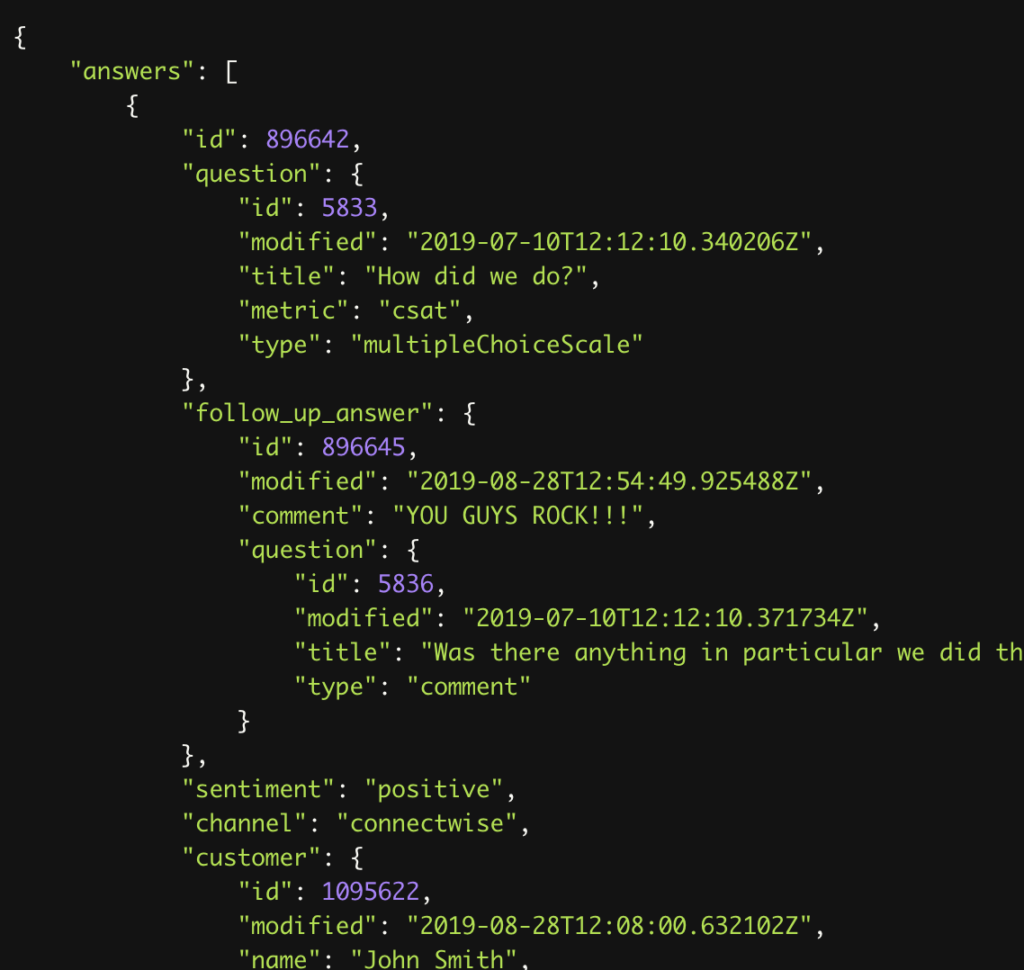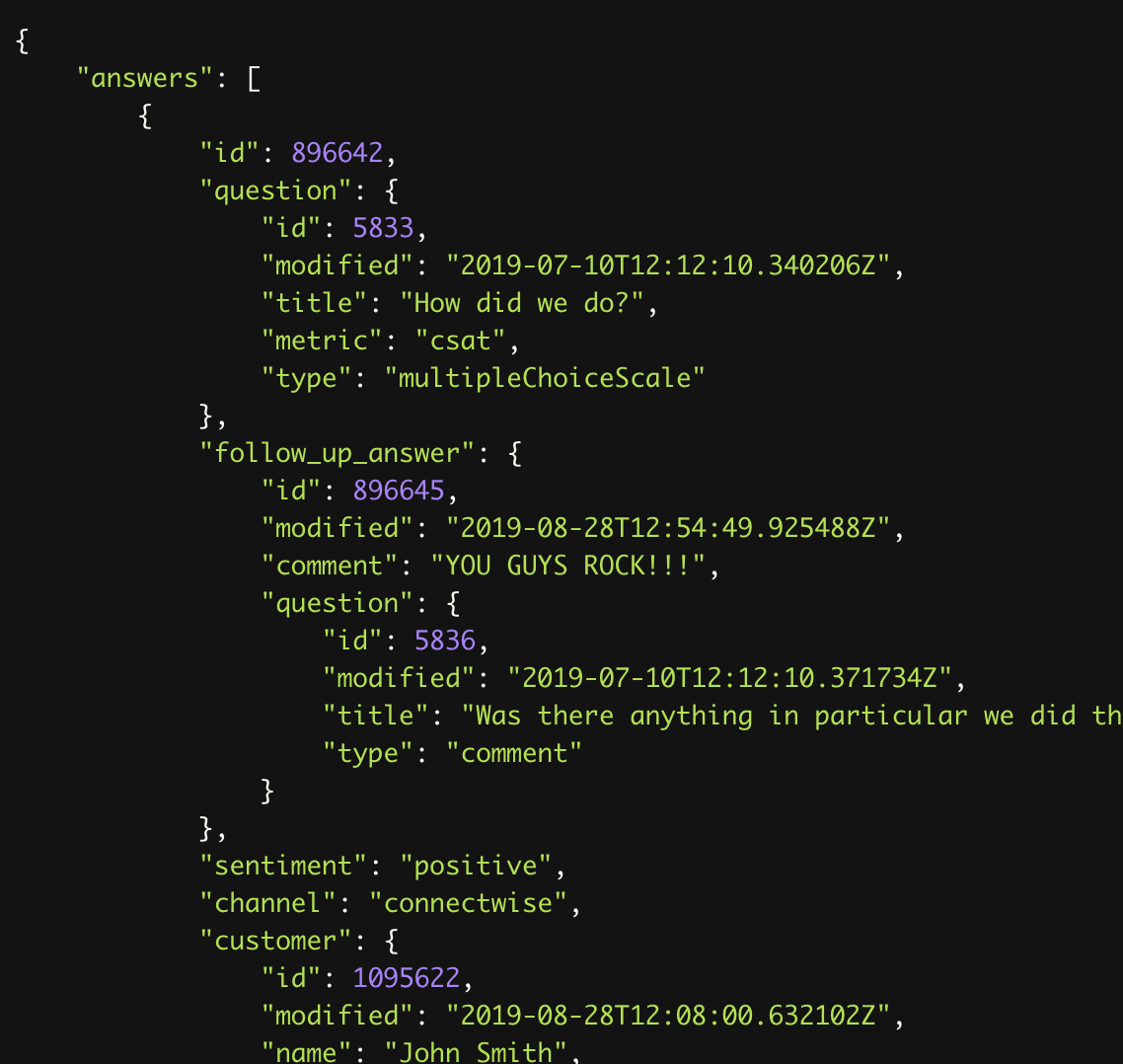 Extend Simplesat's functionality even further with the public API.