Built for ultimate simplicity and visibility
Simplesat started as a one-click CSAT embed tool, and our early features reflected that. Our vision has always been bigger than that though, so over the past few years, we've been retooling and upgrading features to become a true customer satisfaction management platform.
We're proud to announce a revamped feedback section that makes it easier than ever to view and manage responses.
You can view all of the past features we've released here. Or read on for the juicy feature release details!
Answers from the same session are grouped as "responses"
Answers with the same ticket ID or session are grouped into a new model called responses.
This will make more sense for future API versions, but the immediate benefit in the dashboard is that it's much easier to see which answers should be grouped.

Enhanced response popup including meta information and additional answers
Click on any response to reveal a redesigned popup with much more information than the previous version.
The meta information in the sidebar includes all data associated with the response, ticket, and customer. And because answers are now grouped by response, you can view the full submission in one place.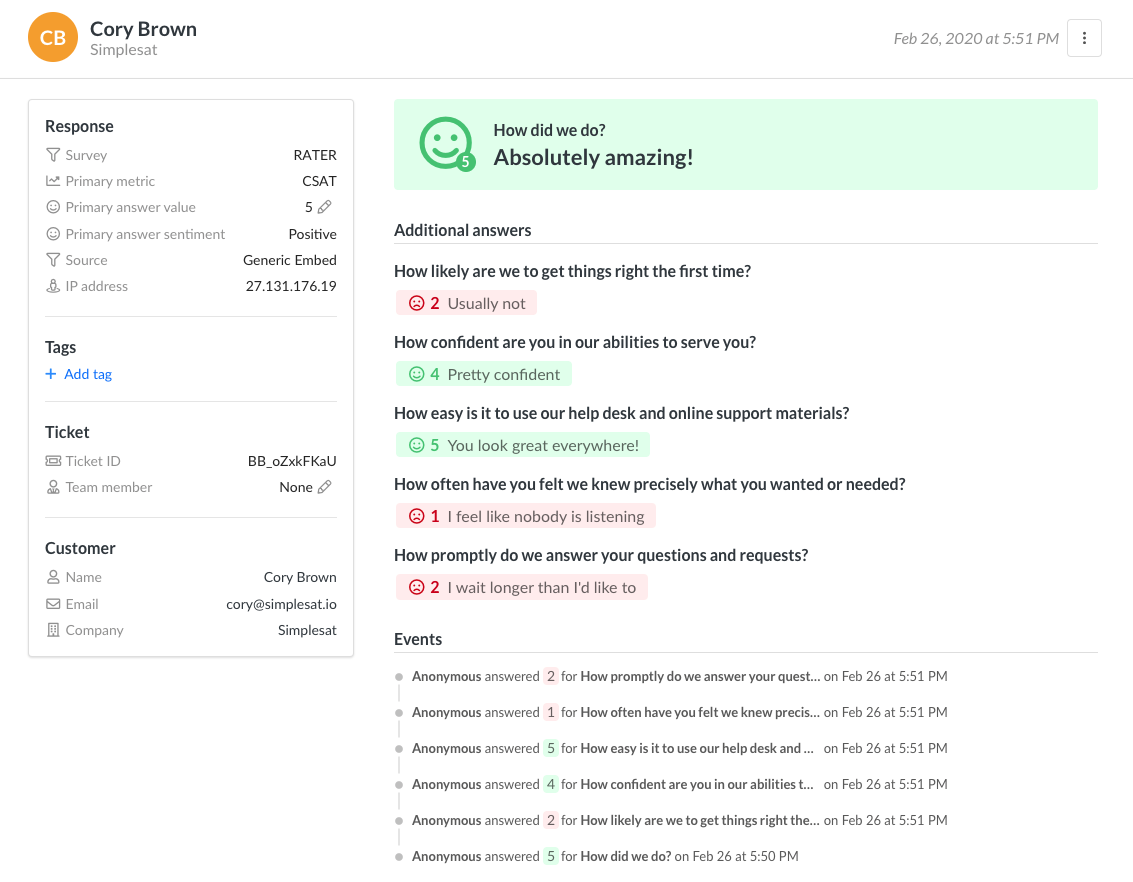 Filter responses by date and a bunch of different attributes
Zero in on the feedback you're looking for with the new and improved date and attribute filters.
These filters can be applied before exporting feedback to CSV. Finally, you can export feedback by date range! (one of our most requested features)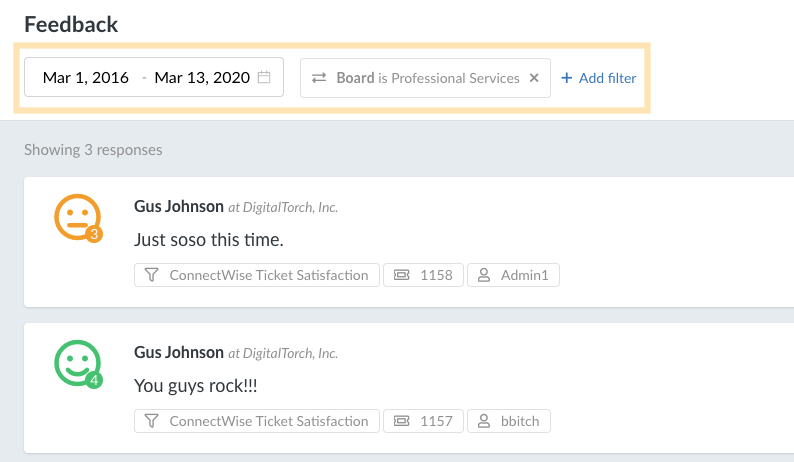 Users can change primary answer value and team member
Due to super popular demand, we've enabled the option to change the answer value and team member associated with a response. Now you don't need to wait for Simplesat support to do this for you (but we're still happy to! 😉)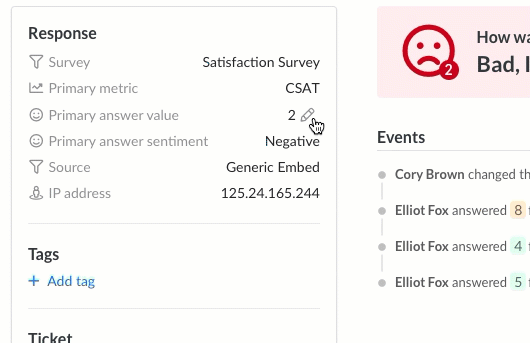 View response changes and audit user activity
To keep the system reliable, we've included an Events section that logs customer and user activity. This feature became a priority now that we allow admins to edit response details.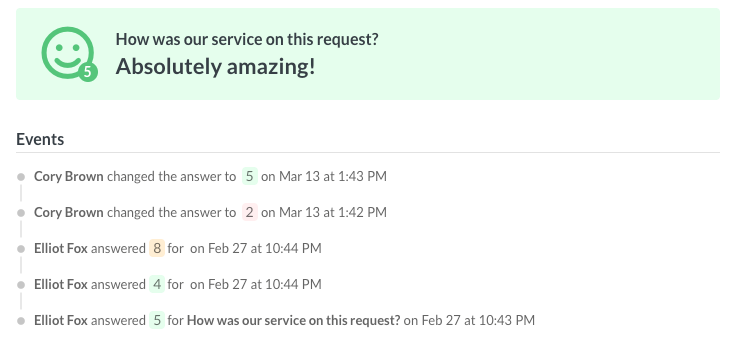 Keep your feedback organized through custom tags. The two most popular use cases here are to include tags for reasons (quality, response time, etc.), or for your team's workflow (needs follow up, responded, etc.)
Tags are included in the CSV export and API for all the data geeks out there.