In 2016, Simplesat launched with only CSAT as a metric option for surveys. Shortly after, we added NPS (Net Promoter Score). Now, finally, we're excited to announce the latest metric available: CES (Customer Effort Score).
Customer Effort Score (CES) surveys measure the effort a customer has put in to use your product or services, or how easy it was for them to get their issues resolved by your customer support team.
Some of the benefits of improving CES include:
Increasing positive word of mouth from your customers – In other words, improving your NPS score). NPS is 65 points higher for top-performing, low-effort companies than for high-effort companies.
Higher repurchase rates – Ninety-four percent of customers with low-effort interactions intend to repurchase compared with 4% of those experiencing high effort.
Reducing costs – Overall, a low-effort interaction costs 37% less than a high-effort interaction. Low-effort experiences reduce costs by decreasing up to 40% of repeat calls, 50% of escalations and 54% of channel switching.
Improving employee retention – When service reps provide better experiences to customers, they feel better about their jobs, and their intent to stay increases up to 17%.
Improving customer retention – Similar to employee retention, when customers don't exert much effort in using your product, or when reaching out to your support team whenever they have questions or issues, they are highly likely to stay. No one wants to spend a lot of time trying to figure out how to use a product or wait for the support personnel to resolve their concern
When to use Customer Effort Score
CES surveys are best used after an interaction or transaction. This could be a purchase, support request, or even after a self-service experience.
The key is that you want to ask the question while a specific experience is fresh in your customer's mind. As you collect more data, over time you'll be able to spot trends and see if changes to your product or service have a positive impact on your CES.
Customer Effort Score question and scale
CES questions are always some variety of how easy a task or experience was.
For example:
On a scale of 'very easy' to 'very difficult', how easy was it to interact with [company name]?
[company name] made it easy for me to handle my issue
Overall, how easy was it for you to solve your issue with [company name] today?
CES started as a 5-point scale but later was upgraded to 7 and renamed CES 2.0.
Calculating Customer Effort Score
CES is calculated by the percentage of positive ratings (5 or above) divided by the total number of survey responses received.
For example:
You received ten survey responses: 8 positives and 2 negatives

8 positives / 10 feedback received = 80%
You received ten survey responses: 8 positives, 1 neutral, and 2 negatives

7 positives / 10 feedback received = 70%
CSAT or CES: What's the difference?
You might be asking why we added the CES survey metric when the score calculation is the same as CSAT. What's the difference and why should you use CES?
CES aims to measure the overall experience of the customer when using your products or services. CSAT measures customer satisfaction when interacting with your support.
How CES works in Simplesat
Create a new survey and choose CES 2.0 as the primary metric.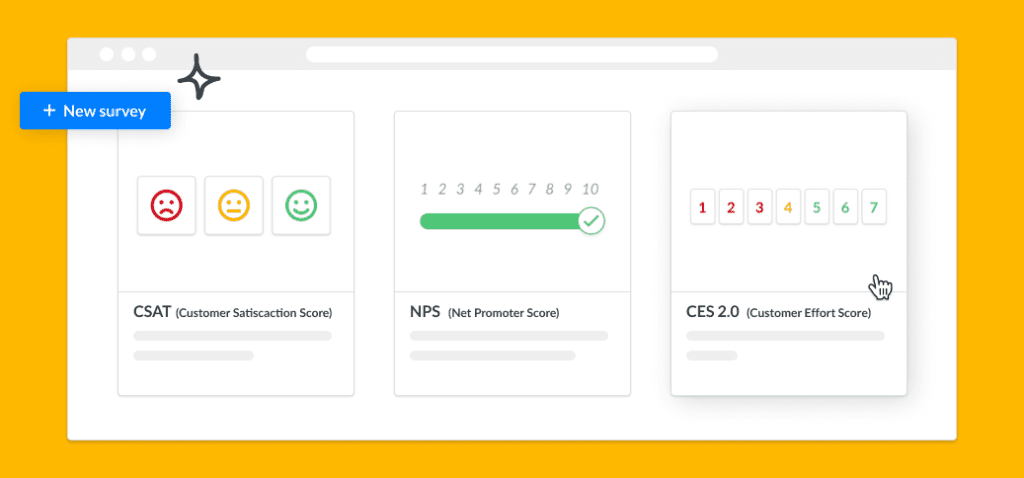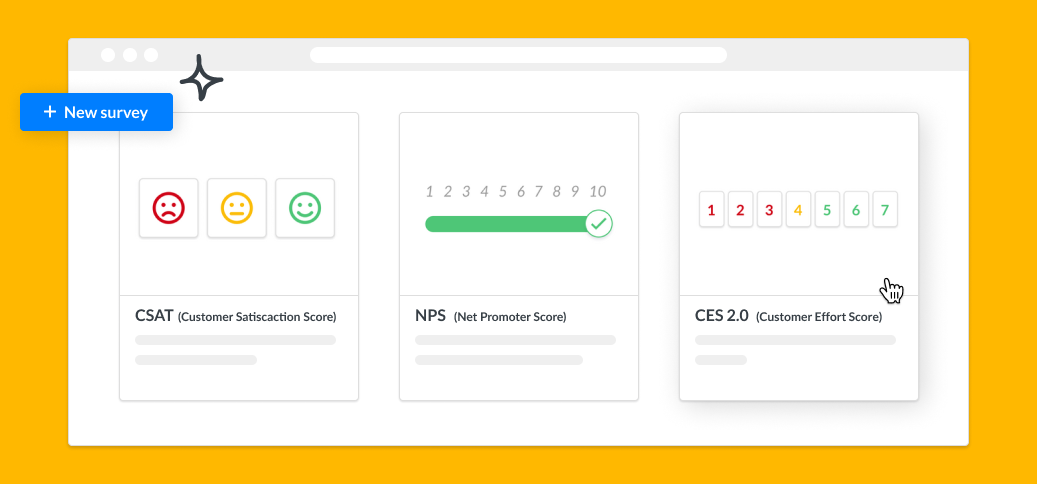 Customize the question, min and max score labels. The web survey now includes a new 7-button question type.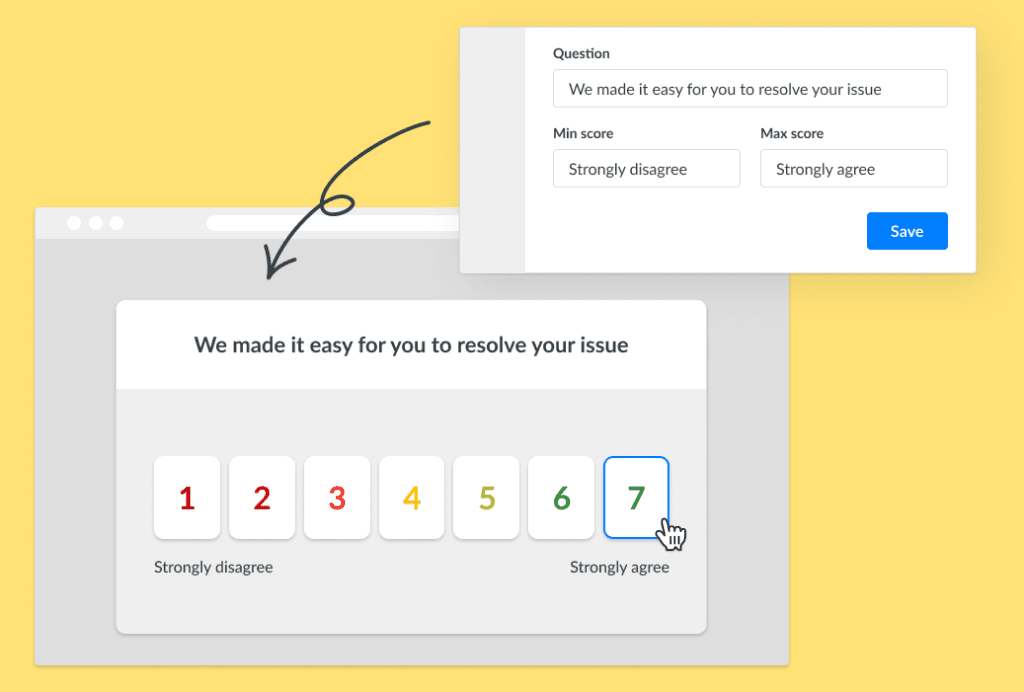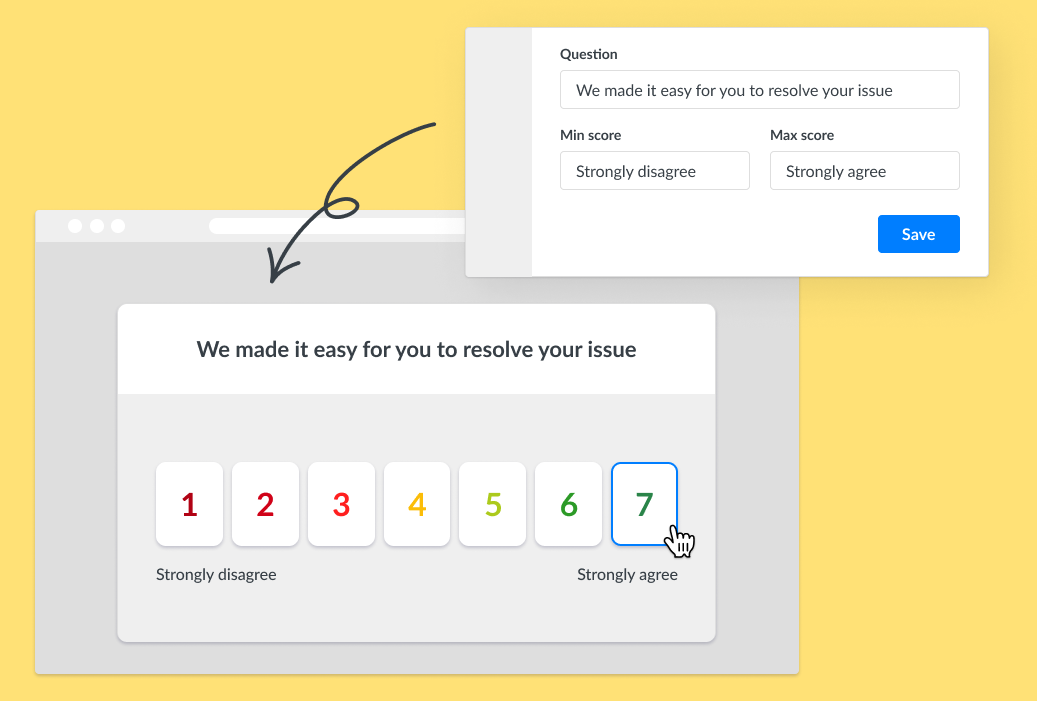 Your CES survey can be embedded into any email signature or ticket notification in the helpdesk or CRM of your choice.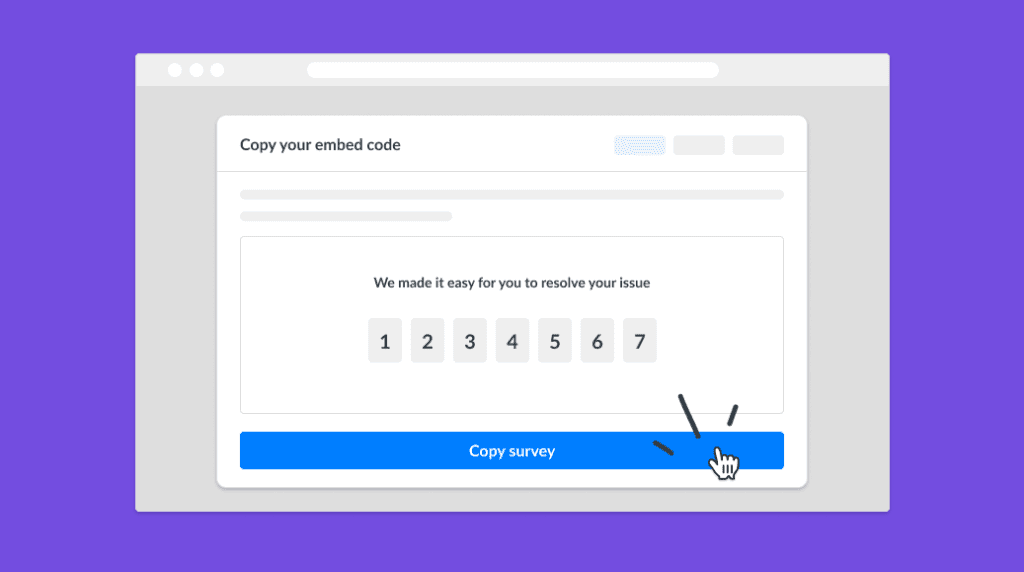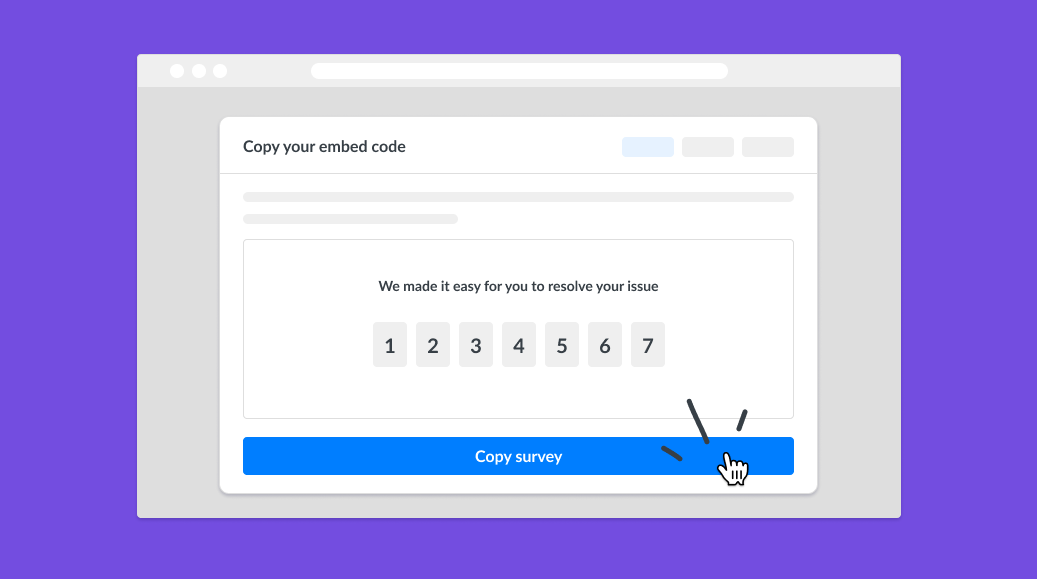 Or as emails directly from Simplesat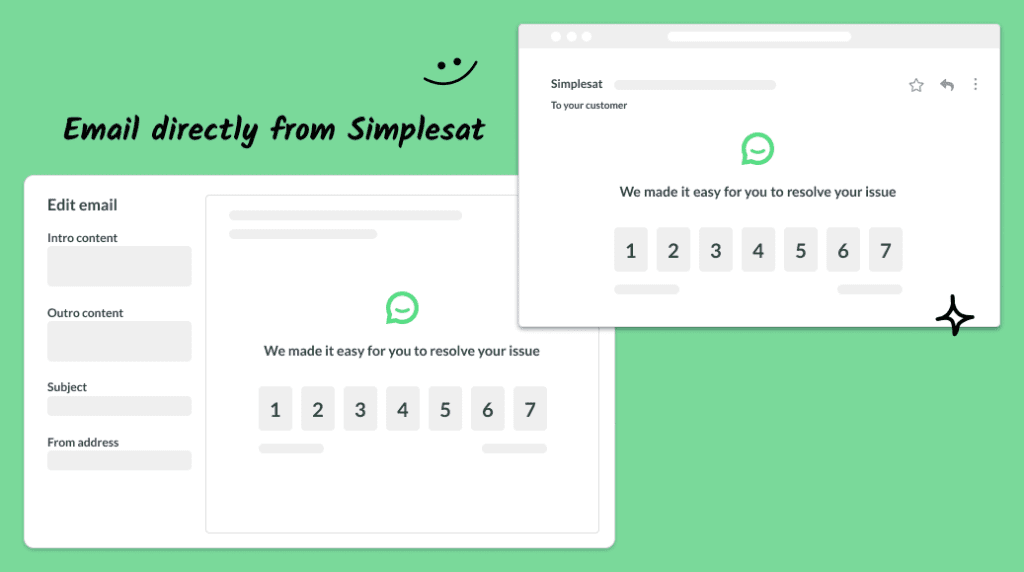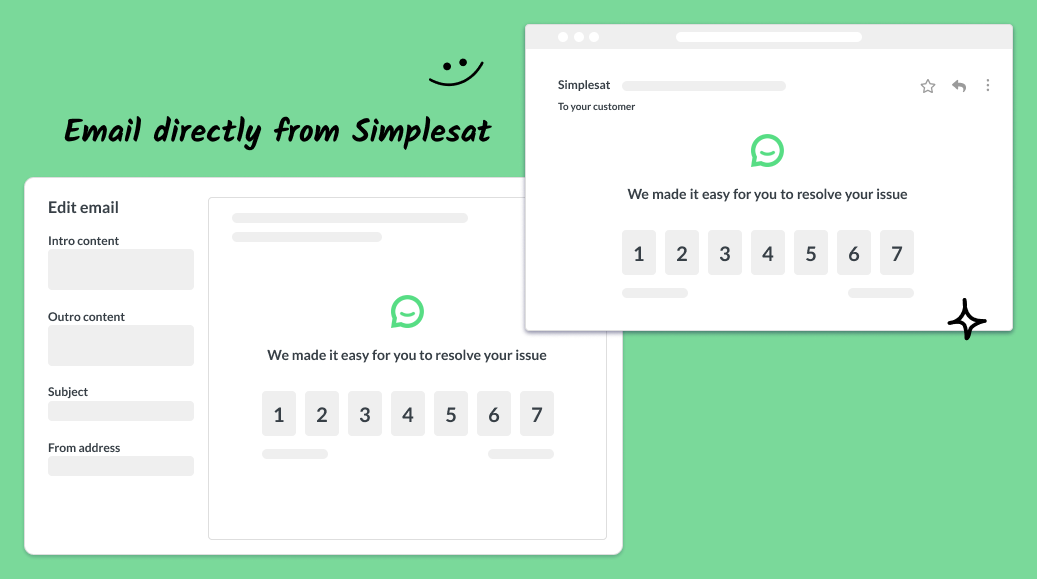 We'd love for you to give CES a try and let us know what you think.