We've cooked up some new roles in Simplesat designed to give you control over the surveys and feedback your team can access.
We've added two new roles: Manager and Billing. We've changed the Viewer to Collaborator.
Here's a quick summary of what each role can do: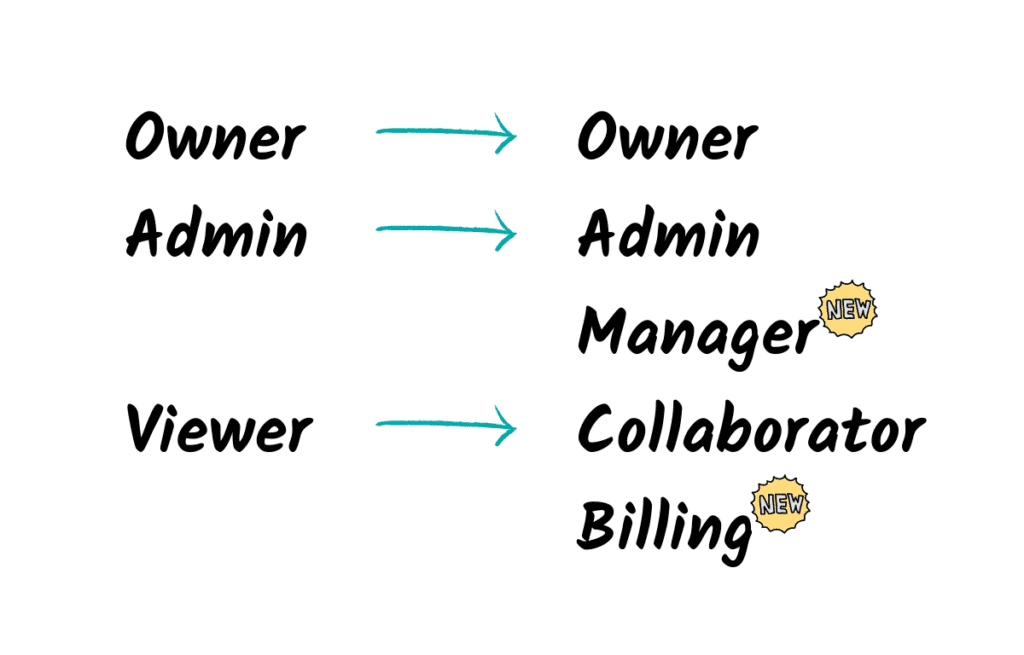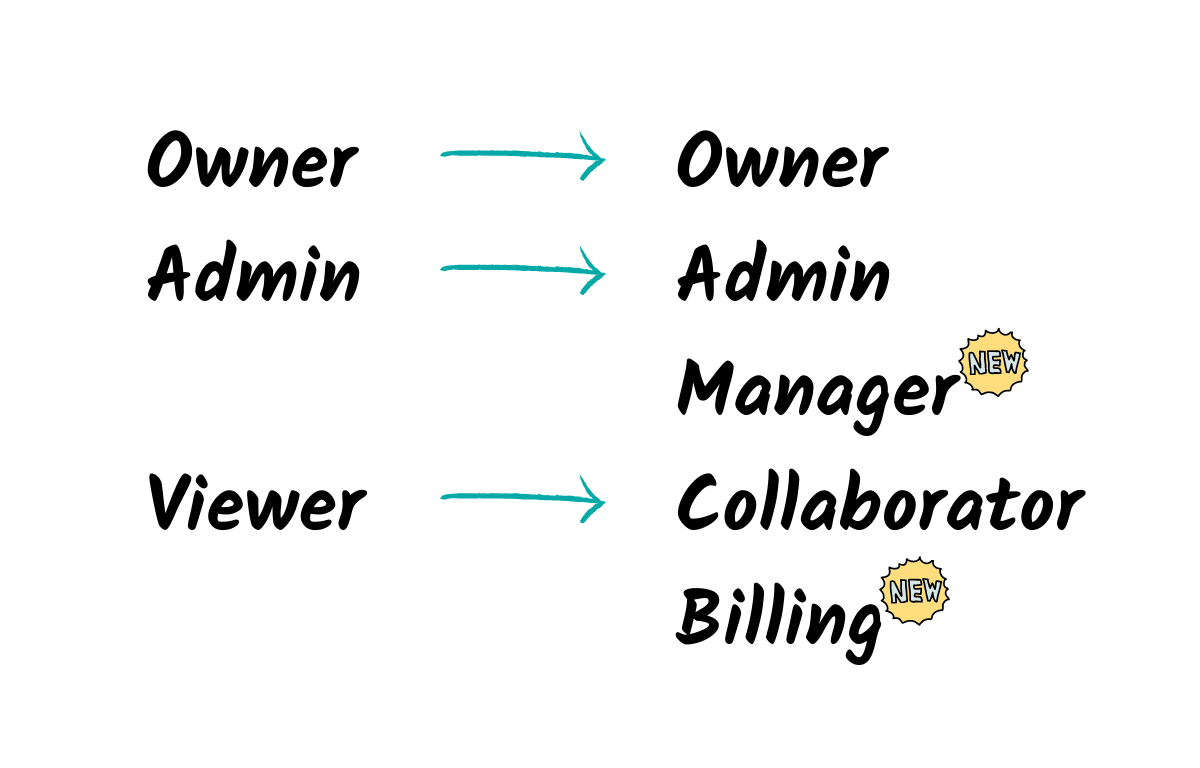 Owner

– Can manage everything including billing.

Admin

– Can manage everything except billing.

Manager

– Can only view surveys and feedback if given access. Can edit and delete feedback.

Collaborator (previously Viewer)

– Can only view surveys and feedback if given access. Cannot add, remove, or modify data.

Billing

– Can only view the billing page.
One of Simplesat's top feature requests in 2020 was around more granular user permissions. More specifically, our users were craving for more control over the surveys and feedback their users could see.
For example:
Internal eNPS surveys that only company manager should see

Companies using a single Simplesat account for multiple brands

Unfinished or experimental surveys that would otherwise junk up the dashboard
Controlling survey access
By default, newly created surveys are only visible to Owners and Admins. Managers and Collaborators must be given access manually.
There are two ways to do this: control survey access for a user, or control user access for a survey.
Control survey access for a user
On the users page, you can choose somebody's role and survey access while inviting or existing a user.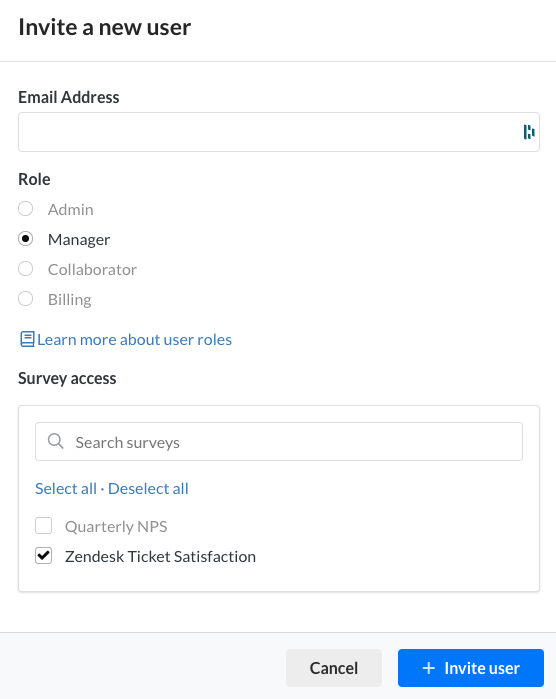 If the user's an Owner or Admin, they'll have full access to all existing and future surveys. If you choose Manager or Collaborator, you'll have the option to choose which surveys they can access.
Control user access for a survey
To view and edit user access for a specific survey, head over to the insights dashboard or edit the survey.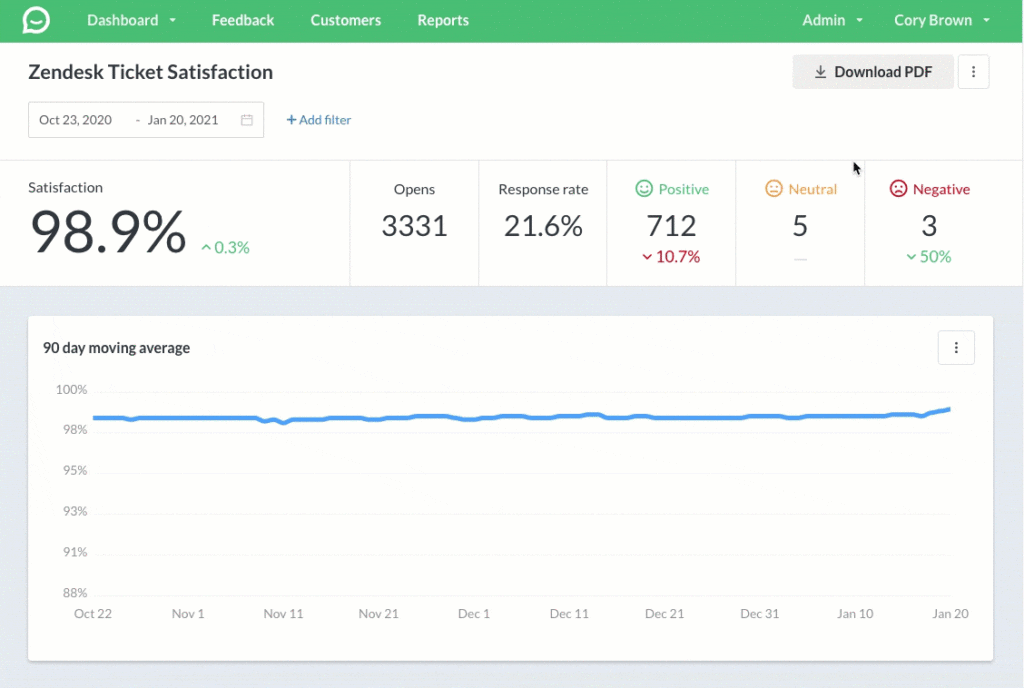 What happens when a user doesn't have access to a survey?
Users without survey access won't be able to see any stats, feedback, reports or notifications. Basically it looks as if the survey and its feedback doesn't exist.
Restricting feedback for Collaborators
In addition to restricting survey access, Admins can enable an option for Collaborators to only see the feedback they're associated with on the Account settings page.

Once enabled, Collaborators will only see feedback if their account is mapped to the team member associated with the feedback.
Team member mapping makes it possible to restrict Collaborators to only see their own feedback. It also sets us up for future features to enable users to control the feedback and notifications they see.
You can view all team member mappings on the Users page. By default, each user is mapped with the team member's email address that matches their own.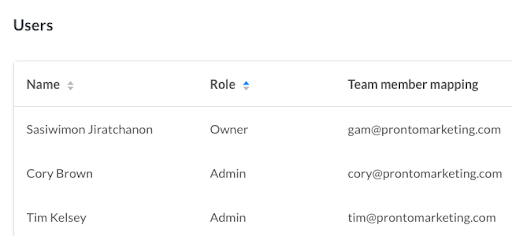 Admins can add additional team member mappings for Collaborators.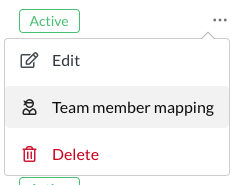 This can come in handy if a user's email address doesn't match what's in their helpdesk.