Indian River Networks is an IT services and consulting firm based in Florida. After fifteen years in business and with a large roster of SMB clients throughout the state, company president Eric Smith decided the time had come to improve their customer feedback management. 
They'd been using the Smileback tool integrated with Connectwise. While it was sufficient for a while, it didn't engage their clients as much as they'd like and when it started returning incorrect feedback, it no longer justified its constant price increases. 
They considered developing their own CSAT tool internally by leveraging know-how they'd gained implementing client solutions over the years. But after realizing Simplesat's ease of setup, its low cost, and its fun and engaging interface, Eric knew he'd found the perfect solution.
Eric had three priorities for Indian River Networks' new CSAT tool: better client engagement, continuity for their existing CSAT data, and improved cost performance. Simplesat delivered on all three.
The customizable survey interfaces and effects made CSAT data-gathering a positive, enthusiastic experience for all his stakeholders, and engagement increased immediately.
Simplesat's easy integration process imported all of their historical client data in a smooth migration.
Cost and return on investment were important for Eric and his team. They appreciated Simplesat's affordable fixed-cost pricing model, which was a perfect fit for their own service delivery pricing.
For Indian River Networks, the Simplesat customer feedback management platform was integrated with their in-house ITSM processes. It provides real-time customer feedback via a huge range of customizable survey tools, and actionable insights for service improvement and team development. 
Besides saving a considerable amount of money, Eric has seen improvements in both customer and team engagement. Simplesat's intuitive and fun interface inspires customers to feed back, and the resulting increase in data makes his employees feel more in touch with the experiences of their customers and the impact of their work. 
Indeed, one of the most appealing features has been the ease of tracking customer outcomes and publishing their satisfaction levels. 
For Indian River Networks, adopting the Simplesat platform has brought a cascade of benefits, from cost reductions to happier clients to improved employee morale. They are more than satisfied with their decision: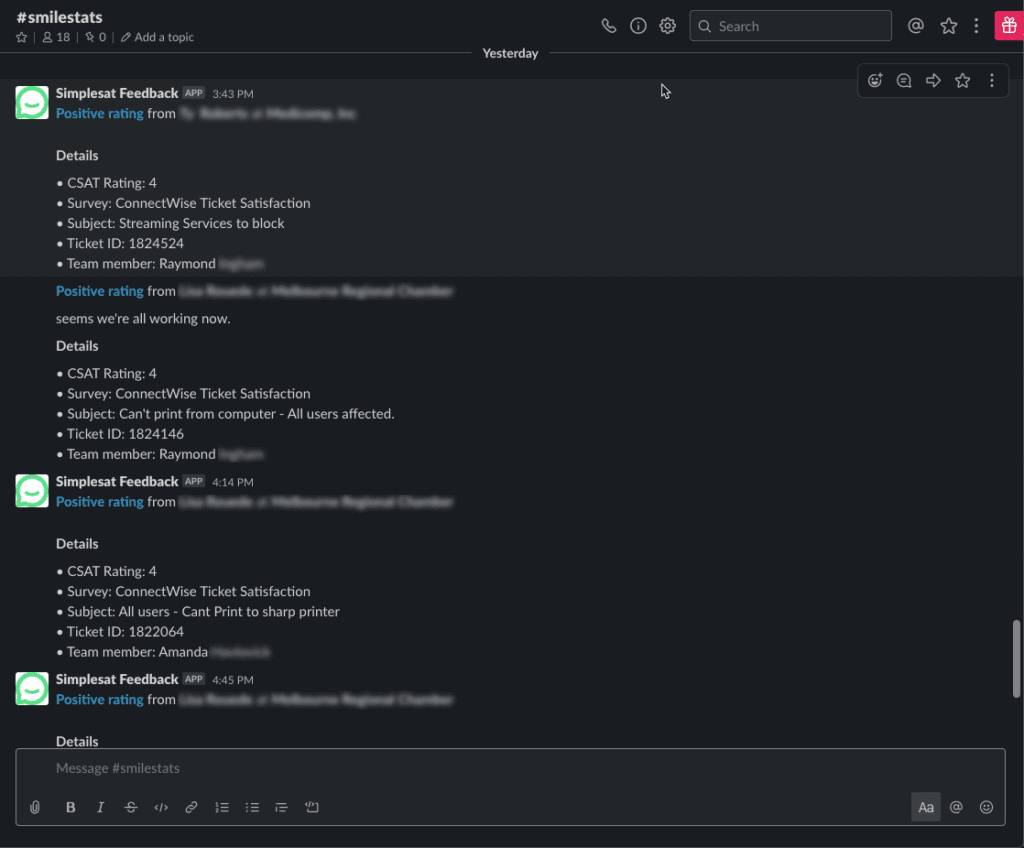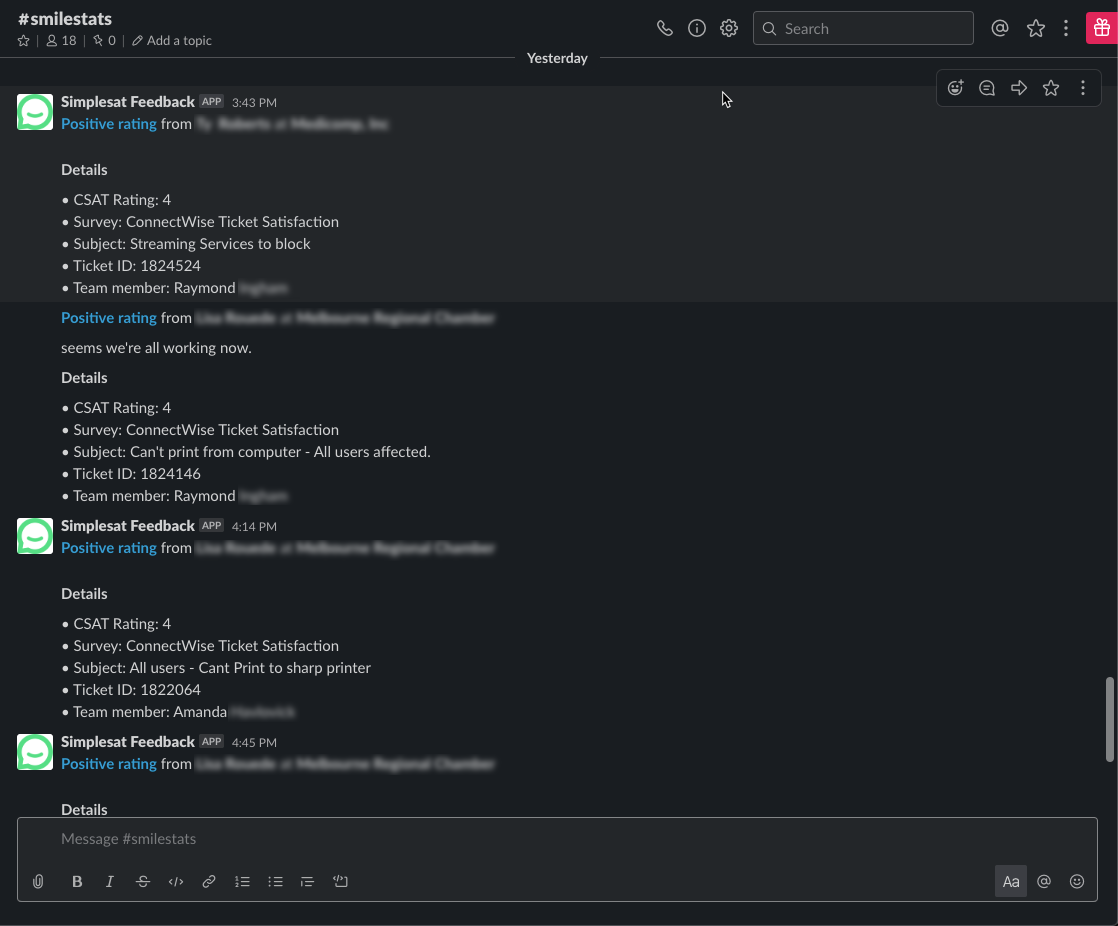 About Indian River Networks
Established in 2005, Indian River Networks is a full-service computer consulting firm for small and medium sized companies. They offer comprehensive network management, proactive maintenance, and remediation via remote access and on-call support.